"It's Definitely Been A Life-Changer"
May 18th, 2021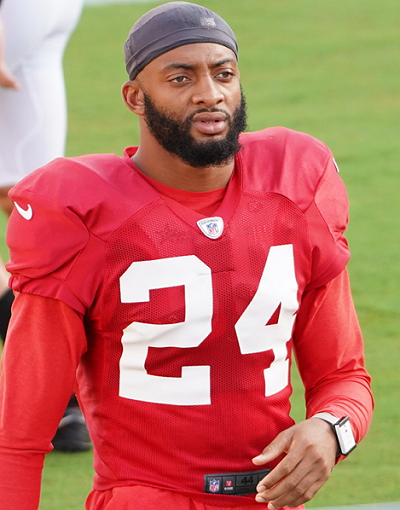 The Bucs' No. 1 cornerback isn't even 24 1/2 years old, and he's got three seasons under his belt and a Super Bowl ring.
He's also got new perspective.
Carlton Davis said it's not business as usual after winning a Super Bowl — personally and professionally.
"It's definitely been a life-changer," Davis told the Behind The Mask podcast, referring to winning the Super Bowl. "You know, just from the popularity standpoint to the respect standpoint, to the way people around you view you now. It's like they kind of put you on this pedestal whether you like it or not. And you know, a lot comes with that Super Bowl trophy. We put a lot of work into that. It was a hell of a journey. Life is good right now. Hopefully we can repeat this same cycle [in 2021] and keep it going."
His stunning Super Bowl stat was tossed to Davis for his reaction. Chiefs QB Patrick Mahomes targeted the guy Davis was covering just four times; the result was two catches for just 14 yards.
Davis said the extra week to prepare for the Chiefs was critical. He said he honed in his technique and watched so much film and studied so hard that he almost felt like he was cheating come gameday.