Grades II
May 3rd, 2021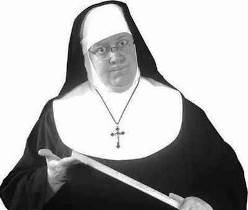 Grading a team's draft only a few hours after Mr. Irrelevent has been announced is premature, irresponsible and fun as hell.
Fans want to know, damn the clock and to hell with ethics. We live in a microwave-popcorn, drive-through-pharmacy, Amazon-overnight-delivery, Twitter-instant-news society!
As always, Joe aims to please. So here is a sampling of publications' grades on the Bucs' 2021 draft. Yesterday, Joe had additional grades.
Connor Orr, SI
It's always interesting to see where GMs go post-Super Bowl. Jason Licht has gotten cute before and been burned, so it was noticeable when he spent a relatively high pick on Florida quarterback Kyle Trask. At this point, there is no evidence that Tom Brady will ever retire, and the mid-round understudy turned starter is so incredibly rare that it almost doesn't feel worthwhile.
What does make a good deal of sense is doubling up on pass rushing talent and stacking the likes of Joe Tryon behind Jason Pierre-Paul and Shaquil Barrett. What's better than a pair of edge rushers is a rotation at the position, much like the one Pierre-Paul entered the league under alongside Justin Tuck and Osi Umenyiora.
Left undrafted, though, were any defensive linemen who could help alleviate the heavy burden placed on Ndamukong Suh, who played more than 75% of Tampa Bay's snaps last year in his mid-30s.
GRADE: B-
Chad Reuter, NFL.com
Tryon's versatility fits quite well in the Buccaneers' scheme, as he can play the five-technique or stand up as a powerful rush linebacker. The team really needed to get younger there, with Ndamukong Suh, William Gholston, and Jason Pierre-Paul all potentially free agents after the season. Trask could be a Nick Foles-type starter down the line, but was probably picked one round earlier than his skill set called for. Hainsey brings versatility and toughness to a Tampa line in need of depth.
I was afraid teams would overlook Darden because of his size (5-8, 174), but he was a draft crush for me because of his juice and toughness after the catch. Britt is a leader with great football IQ, and he will serve as a nice backup to the Bucs' veterans. GM Jason Licht finished off the draft with solid selections in versatile defensive back Wilcox and high-motor linebacker/special teamer Stuard.
Grade: A-
Mel Kiper, BSPN
What a difference a year makes for the Bucs, huh? They crushed free agency and the draft last year — offensive tackle Tristan Wirfs and safety Antoine Winfield Jr. were home runs with their first two choices — and won Super Bowl LV. They brought back essentially everyone from their title-winning team, and they entered this draft with no immediate needs. They aren't likely to have any rookie starters, barring injury. Sure, they're aging in a few spots — definitely not at quarterback, though — but they could afford to stick to their board and pick the best guy available.
I'm kidding about quarterback, of course, because Bruce Arians will hope that his second-round pick becomes the future — in the future. It was a little early for Kyle Trask (64) based on my rankings, but quarterback evaluations are always difficult, because coaches like what they like and no two evaluations are the same. It depends on scheme and fit. Arians must see starting potential in Trask. He had a tremendous 2020 season, but he needs to speed up his processing after the snap, and he's limited physically in the pocket.
Not to pass up Tampa's first-rounder, but Joe Tryon (32) is a productive edge rusher who forced 15 incompletions in 2019 (he opted out last season). He even played a few snaps at defensive tackle. The Bucs could use him as a third-down pass-rusher as a rookie while he gets his feet underneath him. Robert Hainsey (95) was the third Notre Dame linemen off the board, and he'll challenge for snaps at guard. He played tackle in college but is likely to move inside. Jaelon Darden (129) is an electric 5-foot-8 slot player. Linebacker Grant Stuard (259) might be the most entertaining Mr. Irrelevant in league history; he levels players when he hits them.
This is a solid if unspectacular group of picks, made more interesting by the quarterback in Round 2. If Trask develops into a starter, this grade obviously will be much different. But for now, with the Bucs not needing any rookies to play massive roles, this is a middle-of-the-pack class.
Grade: B
Eric Edholm, Yahoo!
Overall: The Bucs' roster is loaded, and they were picking at or near the end of every round, slimming the pool of talent available at each spot. Tryon interests us a bit, and he's in a good spot behind Jason Pierre-Paul and Shaq Barrett, able to develop in 2021 with a possible 2022 starting job in mind. Hainsey's intangibles and five-position versatility make him an active-roster candidate each week, but he might never be more than a super-sub. This class' limited appeal might not have much effect on how this next season goes, but it could be something we look back at with regret in a few years.
Grade: C
(Editor's note: Just for some background on Edholm, in 2019 the Bucs selected two full-time starters [Devin White and Sean Murphy-Bunting] and two part-time starters [Jamel Dean and Mike Edwards] for a Super Bowl champion and he gave that Bucs draft grade a "C-." In 2020, with the Bucs drafting arguably the league's best right tackle [Tristan Wirfs], a Pro Bowl-level safety [Antoine Winfield] and a key receiver off the bench [Tyler Johnson] for a Super Bowl champion, Edholm graded that Bucs draft a "B-.")