Draft Grades!
May 2nd, 2021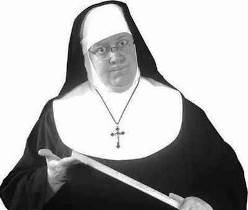 Grading a team's draft only a few hours after Mr. Irrelevent has been announced is premature, irresponsible and fun as hell.
Fans want to know, damn the clock and to hell with ethics. We live in a microwave-popcorn, drive-through-pharmacy, Amazon-overnight-delivery, Twitter-instant-news society!
As always, Joe aims to please. So here is a sampling of publications' grades on the Bucs' 2021 draft. Joe will have more tomorrow, too.
Ryan Dunleavy, New York Post
Grade: C
Analysis: The defending champs are bringing back all 22 starters. That's a formula for choosing "Best Player Available." Tryon is a pass-rush specialist with loads of untapped potential. Trask fits the "no risk it, no biscuit" philosophy, but the Bucs are in a win-now window, so why not find a contributor?
Nick Goss, NBC Sports
Grade: B
Bucs first-round pick Joe Tryon is a raw talent with exciting upside, and he's going to the perfect place to realize his potential. The University of Washington linebacker won't be thrust into the lineup if he's not ready. The Bucs have great depth at linebacker and can afford to develop Tryon at an ideal pace.
Tampa Bay's most intriguing pick was the second-round selection of Florida quarterback Kyle Trask, who could be Tom Brady's successor, if he ever retires.
Nate Davis, USA Today
With a championship team effectively returning intact, GM Jason Licht and coach Bruce Arians didn't need anything … and it was worth wondering if the Bucs would try to amass assets when they're needed for future drafts. But they managed to bolster an already exceptional pass rush with Joe Tryon in Round 1 and found a potential heir apparent for Tom Brady at the end of Round 2 in Kyle Trask, who led the nation with 43 TD passes in 2020.
Grade: B+
Vinnie Iyer, Sporting News
Grade: A-
Draft picks: Washington EDGE Joe Tryon, Florida QB Kyle Trask, Notre Dame OT/G Robert Hainsey, North Texas WR Jaelon Darden, Auburn LB K.J. Britt, BYU CB Chris Wilcox, Houston OLB Grant Stuard
Tampa Bay had an amazing offseason before the draft keeping every single one of their key veteran players intact on their Tom Brady-led Super Bowl 55-winning team. GM Jason Licht kept up the momentum with fine stashes everywhere except defensive tackle. Tryon and Britt are good supporting third options for their great starting linebackers. Hainsey and Darden are good developmental types for the offense. The standout is Trask, who can turn into Brady's successor in the right pocket passing system under Bruce Arians and Byron Leftwich.