Bucs GM: Tom Brady Doesn't Say How Long He'll Play
May 11th, 2021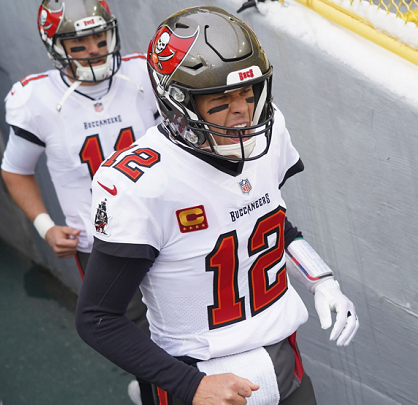 It sort of felt like Super Bowl Buccaneers general manager Jason Licht started chanting "Six More Years" yesterday during his appearance on Peacock network.
Joe is referring to Licht's visit to The Rich Eisen Show, where he was asked about Tom Brady's future.
"Did he give any indication at all how long he wants to play?" Eisen asked of Brady's chatter upon recently extending his Bucs contract through the 2022 season.

Licht replied: "None. I want to keep all those conversations, most of them private, but no inkling at all. I told him if he wants to play until he's 50, and he feels like he can still play, he can play til he's 50."
Mr. Seven Rings turns 44 in August, and playing until he's 50 would mean six more Bucs seasons (assuming Brady stays in Tampa).
Of course, the flip side to Brady's silence on his future is he could retire after this season, something Joe considers likely if the Bucs put another ring on Brady's finger or Brady has a significant injury.