Marshawn Lynch Was Talking To Brady, Bucs About A Return
April 16th, 2021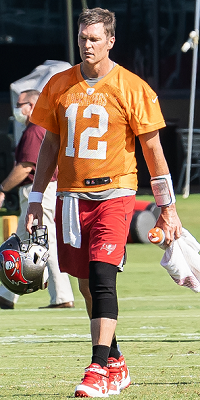 Yes, Tom Brady was a busy man last year.
According to five-time Pro Bowl running back Marshawn Lynch during a visit to Sports Nation on ESPN+ this week, he considered reviving his game in Tampa with Brady last season.
"I was specifically speaking to Tom Brady and the Bucs. That's who I was talking to," Lynch said while explaining his 2020 comments about returning to the NFL in the right situation.
Breathe easy, Bucs fans. Lynch said he is no condition to be returning to football and his mind is no longer in Tampa.
Joe can only imagine a Brady-Lynch phone call. "Dawg, don't make me rely on Shady."
Lynch, who turns 35 next week, last played with the Seahawks late in the 2019 season.