Jason Licht & The Long Game
April 15th, 2021
BY IRA KAUFMAN
They all say it, and they all lie.
NFL executives overseeing the draft always make it a point to tell local media how talent always trumps need. Then they go out and turn their draft boards topsy-turvy, trying to address pressing needs.
And what usually happens?
Bust, bust, bust.
Jason Licht finds himself in a special place three weeks before the 2021 draft. Through the fine work of his savvy scouts and a dedicated coaching staff, Licht is in position to truly select the best players available at every turn.
Buc fans should realize this opportunity is extremely rare. Very few NFL teams enter a draft with all 22 starters returning, let alone a defending Super Bowl champion.
That's why I asked Licht if he felt liberated — unshackled by issues of need.
"We didn't want to pigeon-hole ourselves into saying we have to take a certain position high in the draft," Licht says. "I think that's one of the good things about our situation right now. We can take the best player."
What a luxury.
It didn't happen by accident, either. Tampa Bay developed young players like Ronald Jones, Alex Cappa, Devin White and Carlton Davis.
Veterans like Lavonte David and Mike Evans maintained their elite standard of play. And of course, Tom Brady arrived to bring out the best in all concerned.
The Bucs suddenly find themselves in uncharted territory. They are drafting for depth. They are drafting for development. They are drafting for 2022, and beyond. They are anything but needy … and isn't that the best news of all?
"I think it's important to acquire good players wherever they are," says Bill Belichick. "If you take a player at a position that you might so-called 'need' but he's not good enough to fill that need, then it's a wasted pick. So, I don't understand the whole need thing. I understand player value, and that's what we try to go by."
Needy teams tend to lose their way on draft weekend.
When Bill Polian ran the draft for the Colts, he made it a point to remain true to his board.
"I've always believed that if you pass a blue-chip player to take a need, then you've made a mistake," Polian said. "We've tried not to do that. On occasion we may have. But we work very hard to try to avoid it. It is a temptation, but you need to work hard to try to avoid it."
Buc fans have tried to forget the 2016 draft because it's a painful illustration of need running the show. That's how you end up with Vernon Hargreaves (11th overall), Noah Spence (39) and Roberto Aguayo at No. 59.
"You always want to set your draft board where you weren't pushing your positions of need up too high because that's where you make mistakes," says Licht. "Sometimes, it naturally happens and you've got to make sure you put the reins on it.

"It is a really good feeling this year that literally just about any player at any position we could take. Liberating is probably a very good word."
Barring injury, it will be very difficult for a rookie to earn a starting job on the Bucs this fall. That wasn't the case a year ago, when Licht was determined to fill a hole at right tackle and find a ball-hawking safety.
Tristan Wirfs and Antoine Winfield Jr. each made an immediate splash. Expect a slight rookie ripple in 2021.
Gathering Vs. Hunting
That's why it's more likely Tampa Bay moves back from No. 32 rather than trading up with a particular player in mind. Gathering extra picks has never made more sense because Licht is looking at the long game.
The list of potential 2022 free agents is expansive and impactful — Jones, Leonard Fournette, Chris Godwin, Jason Pierre-Paul, Ryan Jensen, Ndamukong Suh, Rob Gronkowski, Davis, Cappa, Jordan Whitehead, Will Gholston. That's almost half of your starters, and Brady would turn 45 by the start of the 2022 season.
Yes, Licht and his cap wizards face another challenging offseason, although the salary cap is expected to soar. That's a discussion for another day. In the here and now, the gaps between needs and pressing needs are wider than a football field. Let other teams scramble to vault up the draft board, sacrificing precious capital.
Jason Licht knows he'll probably never be in this position again. If the Bucs stay at No. 32 and take a Big 10 interior offensive lineman, so be it. If they like an SEC cornerback still on the board, go for it.
Stick to your chart and take it to heart.
In the NFL, a liberated GM is a dangerous GM. All draft options are in play for the defending champs. The rest of the league can only watch, wait and hope Licht wastes this rare opportunity to drop need from the equation.
The Bucs enter this draft free as a bird.
They need to be vultures.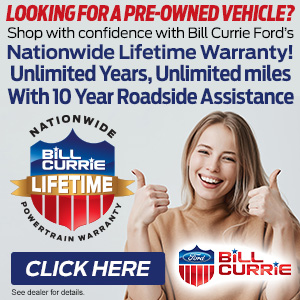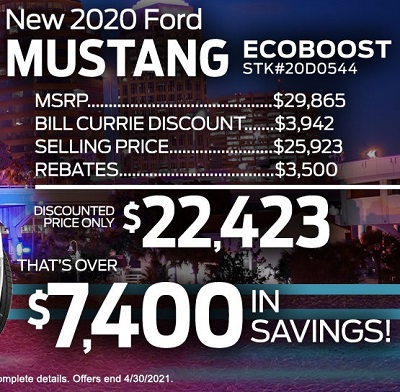 ---
DRAFT PARTY!!
JoeBucsFan draft party two weeks from tonight, Thursday, April 29, at Big Storm Brewery in Clearwater!
All kinds of fun ahead. Lots of giveaways. Fun begins at 7 p.m. Arrive early. Stay late.
Here's your official video invite. Be there!