Challenges Gone, Passion Remains
April 7th, 2021
BY IRA KAUFMAN
The view from the summit can be breathtaking.
When you put the work in and climb to the top of your profession, you deserve all the accolades that come your way. At that point, you look around for your next challenge, eager to apply yourself again.
But what if there are no more mountains to scale?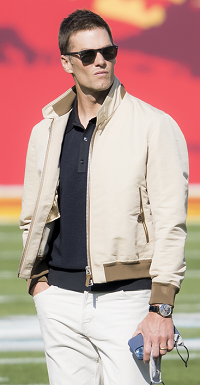 That's the dilemma facing Tom Brady as he prepares for his 22nd NFL season. He has silenced any remaining skeptics while raking in more jewelry than J-Lo. He can't still be hacked off about being the 199th player selected in the 2000 draft, can he?
Finding a way to remain motivated is Brady's only remaining challenge — and it's a big one.
We're talking about a guy who has led his teams to seven Super Bowl victories. He has been invited to 14 Pro Bowls. He's one of the very few members of two All-Decade teams.
With 1,155 more passing yards this fall, Brady will supplant Drew Brees as the NFL's career leader. He is already No. 1 with 581 TD passes. Aaron Rodgers is next among active players with 412. Brady's 299 career starts is tops all-time for any position. He has 45 playoff starts, 16 more than No. 2 Jerry Rice.
Not too shabby for a Michigan quarterback who ran a 5.28 at the combine and was said to be saddled with a mediocre arm.
For years, Brady was obsessed with proving those pro scouts wrong.
More than two decades have passed and it's fair to say Brady has made his point. He wasted no time as a rookie revealing his remarkable confidence and drive. Patriots owner Robert Kraft will never forget that first encounter with a sixth-round pick.
"He looked at me like a laser and said, 'I'm the best decision this organization's ever made.' " Kraft recalls.
That's an audacious claim, but Brady soon backed it up, guiding the 2001 Patriots to a stunning upset against the Rams in the first of his 10 Super Bowl appearances.
Manufacturing
On the face of it, Brady has run out of worlds to conquer. He has already proven he knows how to lead a club to a repeat championship. No team has accomplished that feat since the 2004 Patriots, but if the Bucs successfully defend their crown, no one would be surprised.
That's because Brady's been there, done that.
A year ago, it was easy to determine the driving force behind Brady's decision to keep playing at the age of 42. He was out to prove there was life beyond New England. He wanted to succeed without the towering figure of Bill Belichick pulling the strings for the organization.
Well, Brady just went 15-5 while Belichick stumbled to a 7-9 finish, prompting a free-agent spending spree in Foxboro. Brady is brandishing another Super Bowl ring while Belichick is desperate for reliable play under center. Brady is tossing the Vince Lombardi Trophy during a boat parade while Belichick scours the landscape for safe harbor.
Even Brady's wife, Gisele, asked the obvious question of No. 12 after the Bucs trounced the Chiefs: what more do you have to prove?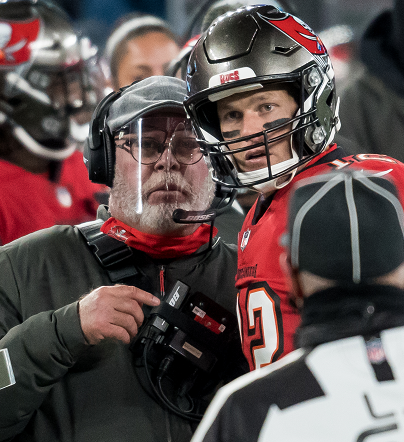 Let's be honest, Brady has run out of real challenges so he'll have to manufacture a few.
He came up with a doozy this week when he told Michael Strahan that his obsession is to throw "a frickin' spiral."
He fired more than a few during the closing 8-game winning streak, when he threw 22 TD passes and only four interceptions while Tampa Bay averaged 34 points.
The man has seemingly run out of worlds to conquer … or has he?
The only thing left for Brady is his pure love of the game, and that's enough. The challenges are gone, but the passion remains and in the end, passion rules.
When Brady wakes up one day and doesn't want to work on his game, that's when he'll know it's over.
Thankfully for Buc Nation, he ain't there yet.