Report: Gronk's Hometown Team Showed Him The Money
March 16th, 2021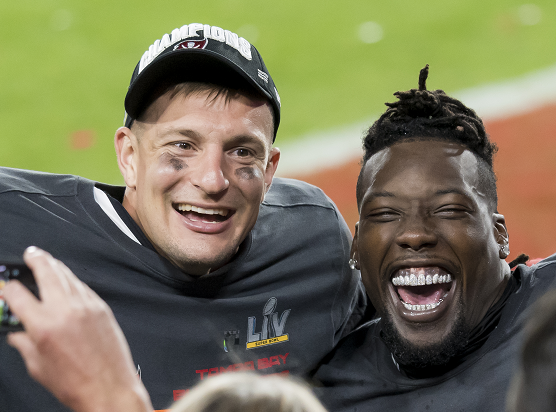 Hardcore fans of Rob Gronkowski know he grew up a devoted fan of his neighborhood football program at the University of Buffalo, and a lover of Byron Leftwich during his QB stardom in the Mid-American Conference.
Joe suspects Gronk far prefers his Florida lifestyle after a career in New England, but it seems they still remember him well in Buffalo.
Per ProFootballTalk.com, longtime NFL Network reporter/analyst Mike Silver reported that the Bills made a run at signing Gronk, extending a "similar offer" to the veteran tight end as the one-year, $10 million deal (including incentives) he signed to stay in Tampa.
Remember Joe writing multiple times about how Gronk oddly kept saying he was coming back ("baby") but wouldn't say to where? Well, it seems Joe's nose was sniffing trouble appropriately.
As Joe explained on this morning's Ira Kaufman Podcast, the fact Gronk got top-6 tight end money and a chance at a nice raise — during a season filled with cost-cutting — was evidence someone was coming hard at him and the Bucs had lost leverage.
Good for Gronk. And good for the Bucs.
---
Enjoy today's Ira Kaufman Podcast, presented by Bill Currie Ford.