Jaydon Mickens Arrested On Gun Charge
March 11th, 2021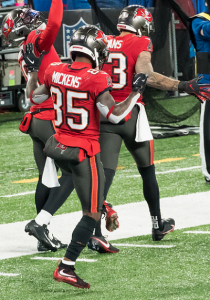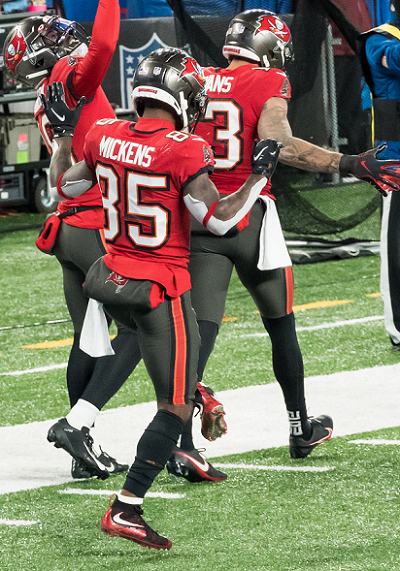 Bucs returner/receiver Jaydon Mickens sent the daily fantasy football community into shock in November when Tom Brady targeted him eight times against the Giants on Monday Night Football.
Who drew up that gameplan?
Today, Mickens shocked Bucs fans again when he became the first of the new Tampa Bay champions to land in a negative spotlight.
The Tampa Bay Times reports Mickens was arrested after a traffic stop in his hometown Los Angeles a week ago on a felony gun possession charge.
ProFootballTalk.com shared an official statement from the Bucs.
"We are aware of the issue regarding Jaydon … He reached out to let us know about the situation soon after it happened and we have been in contact with the league office to ensure they were aware. We will continue to monitor the situation but will have no further comment at this time," the Buccaneers said in a statement.
Mickens posted bond and has a summer court date, if the matter isn't cleared up beforehand. He turns 27 next month and he does not have a guaranteed Bucs contract for 2021.
For now, this reminds Joe of when former Bucs bust Da'Quan Bowers was rolling around a New York City airport with a gun and was arrested after alerting cops. Bowers ended up paying a small fine for a reduced charge of "disorderly conduct."