Triggered!
February 14th, 2021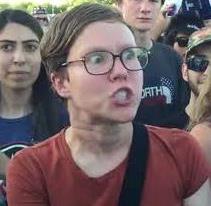 The Bucs sure impressed the fourth estate last week.
During the boat parade and celebration for winning Super Bowl LV, it sure seemed a good time was had by all. Well, maybe Chris Godwin didn't have a fully enjoyable day because Scotty Miller bumped Godwin's phone into the drink.
Other than that, it was a blast to watch. Many national sports hollering shows remarked the television coverage of the event may have been the greatest marketing and public relations recruiting video for free agents an NFL team has ever devised.
While most of the country was gripped in a deep freeze of a polar vortex, here it was 81 degrees, sun gleaming off the Vince Lombardi Trophy. And players were topless while partying with babes floating down the river, pounding beers and doing shots.
Welcome to Tampa.
Just think of the possibilities for potential free agents this spring: Play for the swaggiest coach in the NFL and assistants who know how to get the most from you so you can bank on your next contract, and you play with park-violating, home-invading, NFLPA-ignoring, down-forgetting, handshake-stiffing, jet-ski-losing, biscuit-baking Bucs Super Bowl-winning quarterback Tom Brady,
Oh yeah, and contend for another Super Bowl title while playing in fantastic weather.
Not everyone, however, was endeared with the images of the Bucs' boat parade. There was a woman triggered by the event.
Lorraine Grohs, the daughter of Greg Grohs, the man who designed the Vince Lombardi Trophy, was fully freaked out when Brady tossed the trophy from his $2 million boat to the hype boat of Mike Evans, Rob Gronkowski, Tanner Hudson, Godwin and Miller.
Thank goodness Cam Brate knows how to catch. He made the greatest grab of his life by snagging the Lombardi trophy, worth some $10,000, or some 20 percent more than the fine a player gets for flashing a peace sign.
Lorraine Grohs, however, freaked out. She did an interview with WFTS-TV Channel 28 sports anchor Kyle Burger and was horrified by the "disrespect." Grohs also demanded a personal apology from Brady to her and football fans as a whole.
Give Joe a friggin' break. Of all the things to get weirded out over. Holy smokes. Talk about someone who needs a refill of their Buspar.
You can see Grohs' reaction to Brady tossing the trophy to Brate in the WFTS-TV Channel 28 video below.
Lorraine Grohs says that Tom Brady's trophy toss is insulting to her family's legacy and would like an apology.

She is the daughter of Greg Grohs, the master silversmith who crafted the very first Lombardi Trophy. #GoBucs pic.twitter.com/sdElEcHmgp

— Kyle Burger (@kyle_burger) February 13, 2021