Todd Bowles: Defense Too Young To Understand
February 1st, 2021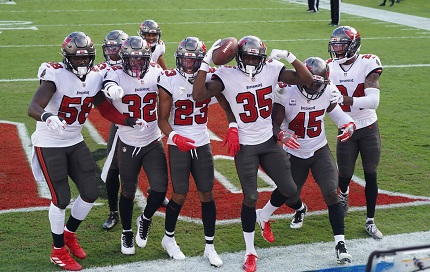 Old guys love to sit around and whine about how things aren't what they used to be and reminisce about times and experiences that weren't nearly as amazing in real-time as they claim today.
And the media is dominated by mostly out-of-touch old dudes caught up in their memories.
Todd Bowles seems to understand that, so he explained to NBC uber insider and chief pontificator Peter King. The Bucs defensive coordinator said his young secondary and other defensive youngsters don't view the playoffs with some sort of fear factor or awestruck mindset.
Playing the Packers in historic Lambeau Field for the NFC title game? Pffffft, just another road game in a mostly-empty stadium.
"These guys don't have much of a history of the game and that's a good thing," Bowles said. "Last week, everybody's talking about the frozen tundra and Lambeau Field. Those guys don't even know what the frozen tundra is. They don't know what mystique is. That's for us old guys to know about! Packers, Cowboys, Ice Bowl, forget it. These guys don't go as far back as 2015. Everything you think they should be nervous about, they don't even know about. So I'm not too worried about the big stage."
Bowles is on the money, and in many ways the Bucs' youth won't affect them in the Super Bowl and could be an asset. But it certainly helps that they have the calming influence of a huge, veteran coaching staff and Tom Brady setting the proper tone.
As Brady said so eloquently explained last week, "Experience doesn't matter."
And Joe loves that the young defensive backs weren't broken by the infectious stench of losing that permeated One Buc Palace throughout The Lost Decade. Carlton Davis and Jordan Whitehead did a great job of not inhaling back in 2018.