The Day Of Days
February 7th, 2021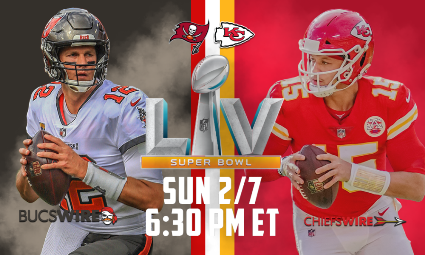 The Bucs are here. On American sports' ultimate stage.
Now, how does the curtain close? We will find out later tonight.
But here we are. Super Bowl Sunday. And the Bucs — the Bucs! — are 60 minutes of good football away from being champions.
Joe swears this is some dream. How can this be? Less than a year ago people were screaming to get rid of the quarterback and the Bucs had yet another losing season. Garbage running attack. Shaky pass defense. Quarterback conundrum.
And yet here the Bucs are, in less than a year. This is just surreal. Led by a 43-year old quarterback. Wait, what?
"The Day of Days." It is the title of the second episode of "Band of Brothers," the greatest thing HBO ever produced (and yes that includes "The Sopranos" — which Joe loved.)
"Day of Days" told the story of the famed 101st Airborne parachuting into France on D-Day. It is not hyperbole to say that day, June 6, 1944, was the most important day of the world. It began the liberation of a continent.
Now Joe isn't stupid enough to suggest football is like war. Joe is not Woody Hayes who thought he was George Patton leading troops on a mad dash through France.
When it comes to the NFL, no days are as big as the Super Bowl. And for the victors, it is the pinnacle of their professional lives.
Do yourself proud, Bucs. Don't just be happy with being part of history, playing in your home stadium. Win the damn thing and become football immortals.
And if the Bucs do that, it will truly be a Day of Days for the Bucs franchise.