Rob Gronkowski Explains "What Made This Team So Great, Made This Team Special"
February 8th, 2021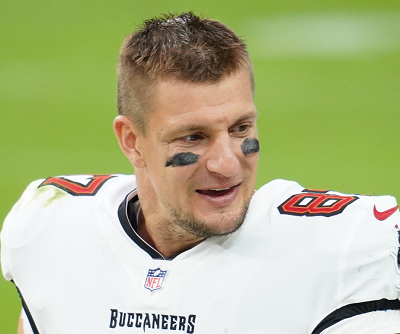 Tampa Bay's leading receiver in the Super Bowl — six catches and two touchdowns — knows the Bucs' secret to success.
Rob Gronkowski finished up a warrior-like, 20-game season last night by winning his fourth Super Bowl ring and telling NFL Network why it happened.
"There was no one that was selfish this year. That's what made this team special," Gronkowski said. "And that's what got us this far, I believe, is that everyone just worked together and did what they had to do. And no one ever complained. There wasn't any complaints the whole year, and that's what made this team so great. You know, that's why we are champions. Because we work together as a team and we are here. We are Super Bowl 55 champs, baby."
Joe has to mention how much emphasized Gronk emphasized the Bucs' lack of a complaining. It was very intriguing coming from a guy who had spent his entire career with the Belicheats.
Gronk added that the Bucs were a fun group "cracking jokes all the time," in addition to hard-grinding work ethic. It's the ideal work environment, Gronk said, and he wants to come back in 2021.