Report: NFL Nearing 17-Game, 3-Preseason-Game Schedule
February 23rd, 2021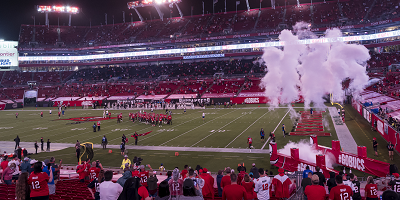 Tens of thousands of Bucs season ticket holders want to know what next season will bring after the mess that was this year.
Over the past few days, the news has been great.
First, ProFootballTalk.com reported that the NFL is expecting many full stadiums next season, basing revenue projections on 75-percent-of-maximum attendance next season. Of course, that assumes, some states will continue virus restrictions.
Then today comes word that owners are nearing making a 17-game, 3-preseason-game season official for 2021.
As one source with knowledge of the dynamics recently explained it to PFT, the push to complete new TV deals has more to do with officially expanding the regular season to 17 games and less to do with potentially borrowing against future revenues to increase the 2021 salary cap.

The NFL has staged a total of 20-game preseason/regular season for decades. Before the regular season moved to 16 games in 1978, the NFL played 14 regular-season games and six preseason games. Keeping the preseason at three games keeps the total slate at 20.

Perhaps more importantly, a 17-and-three approach also ensures that teams will host 10 total games per year. The 17-game regular season will result in half of the teams having nine home games and the other half having eight. In turn, the half that has nine regular-season home games will have one preseason home game. The half that has eight regular-season homes games will have two preseason home games.
It all makes perfect sense, and the Joe typing here loves preseason games. (The other Joe hates them.) Without preseason, most fans won't see their beloved teams play before opening day, and that sucks. Plus, preseason is fantastic for bubble players looking to make their mark and it bonds fans to more players on the roster.
The NFL makes preseason easy for teams. Don't want to play your starters? No problem. Many teams don't.
Of course, the NFL should cut the price of preseason games, but don't count on that anytime soon. But for the first time in ages, Joe suspects Bucs season ticket holders will be able to get some decent cash on StubHub for those overpriced August games.