Mark Dominik: "You're Begging Them To Take It For The Team"
February 22nd, 2021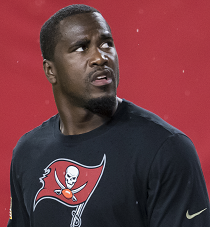 Former Bucs rock star general manager Mark Dominik still has ties to Tampa Bay and his heart certainly remains with the Buccaneers.
His mind was on them last week as he talked Bucs free agency on SiriusXM NFL Radio.
Dominik when playfully chuckled at the huge challenge facing general manager Jason Licht and his contract man, Mike Greenberg. The Bucs have loads of talent and Greenberg has managed the cap masterfully, per Dominik, but there's just too much talent and too many free agents to not have to plead on your hands and knees.
When it comes to Ndamukong Suh and Lavonte David, Dominik said he would start working them on the greatness of Tampa because the Bucs are going to need them to take a team-friendly deal.
"I'm playing the, you know, 'C'mon, stay with me for a little bit of a discount,'" Dominik said of Suh and David. "The two old guys, you're begging them to take it for the team."
When it comes to the Bucs' beastly edge rusher and Pro Bowl receiver hitting the market, Dominik noted those are the Bucs' biggest challenges.
"I understand that Shaq Barretts and Chris Godwins are like, 'Bro, I just finished up. I got off the franchise tag, I got off my [rookie contract]. I got a ring. It's time for my value — to see what I'm worth,'" Dominik said. "Those are going to be the trickier [contracts] for Tampa Bay."
It seems Dominik believes Barrett should be the Bucs' priority because of how well Todd Bowles used him and Shaq's steady production. Joe's also speculating that Dominik knows what a stain it can be on an organization when a versatile edge player walks away for no good reason (see 2013).