"Jackpot"
February 16th, 2021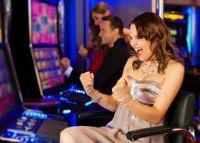 In a sense, Hall of Fame general manager Bill Polian isn't surprised the Bucs made a run to win the Super Bowl.
First, Polian is old buddies and a huge fan of Super Bowl-winning coach Bucco Bruce Arians.
Second, as Polian explained on "Late Hits," the night-time show he co-hosts with Alex Marvez exclusively on SiriusXM NFL Radio, Bucs AC/DC-loving general manager Jason Licht built a solid team in his last three drafts. The only position Polian was concerned about is the most important position: quarterback.
Like many, Polian threw in the towel on Mr. Entertainment, America's Quarterback, Pro Bowler Jameis Winston. Polian believes the Bucs could only go so far with Jameis playing Santa Claus too often.
When Brady was signed and Licht traded for foot-rubbing, car-littering Rob Gronkowski, Polian thought to himself: Look out NFL. But there was another element of team building Polian thought was a dynamite Licht move: drafting right tackle Tristan Wirfs.
"Of course they drafted the kid Wirfs who is starting at right tackle," Polian said. "They hit the jackpot there."
Polian loves Iowa offensive linemen and once told the story of how he personally would scout them, even though he was general manager, and how stopping at Iowa was his easiest trip. Polian would show up at practice in Iowa City, he said, confirm measurements of the linemen he was scouting and make sure they weren't hobbled by an injury; then wave goodbye at Iowa coach Kirk Ferentz (who was Bill Beicheat's offensive line coach in Cleveland).
Yes, Ferentz and Iowa have produced solid offensive linemen like Marshal Yanda and Bryan Bulaga. Wirfs may be the best.
And the way Joe looks at it, Wirfs is so damn dominant, there is no way Joe would move him — no matter how much some people hate Donovan Smith. Joe does not believe in fixing something that is not broken.
The Bucs' offensive line now is the best Joe has ever seen.