"I Think They Keep One"
February 25th, 2021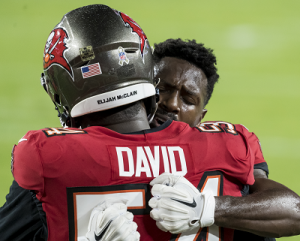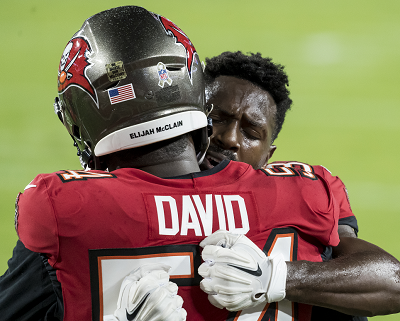 Hall of Fame general manager, six-time NFL Executive of the Year and Bucco Bruce Arians buddy Bill Polian analyzed the Buccaneers' Big 8 free agents last night and had firm opinions.
First, Polian is adamant that kicker Ryan Succop is a no-brainer guy to re-sign. He's good, he's healthy and he's affordable, Polian said, so pay the man. A good, expensive kicker is worth signing.
Farther down the offensive roster is where it gets more interesting for Polian. He sees Antonio Brown as a leverage/backup piece if the Bucs can't afford Chris Godwin. "Of the offensive guys, [Chris] Godwin — take Gronkowski out of the picture — Lenny [Fournette] and Brown, I think they keep one."
Joe agrees with the above from Polian, but damn Joe cringes when Polian and others talk about how replaceable Fournette is. If that's true, then where was the Bucs' version of Fournette in 2019?
Of the defensive free agents, Polian thinks the Bucs want to keep Lavonte David, Ndamukong Suh and Shaq Barrett, and will pursue them aggressively.
He's not a free agent, but Polian firmly believes O.J. Howard has taken his last snap for the Bucs.
The Big 8
Ndamukong Suh
Shaq Barrett
Lavonte David
Ryan Succop
Chris Godwin
Rob Gronkowski
Antonio Brown
Leonard Fournette
---
ENJOY THE LATEST IRA KAUFMAN PODCAST EPISODE, presented by Bill Currie Ford. All kinds of free agency chatter and more.