Hated Bucs Rival Says Tom Brady Is Better After Getting Hit
February 5th, 2021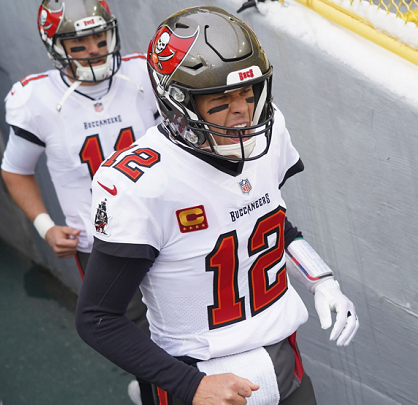 Is it possible to rattle Tom Brady in his 10th Super Bowl?
A loudmouth the Bucs sent home with his tail between his legs, Saints DE Cameron Jordan, talked about what it would take on The Rich Eisen Show this week.
Now before you start hating on Jordan, know that he showed a lot of love for Brady and made a point Joe hasn't heard previously.
"When he gets hit, he just automatically is trying to speed up the game,' Jordan said of Brady. 'He's trying to figure out how not to get hit the next play. Now if you hit him three or four times in a row, that's when you can start affecting him. You know, when he starts yelling at the offensive lineman, if you can get that Tom Brady, you might have some success.

"We all know that he gets the ball out faster than anybody else in the league. And if he gets hit, his timing only speeds up. That's what makes him so special."
How fascinating is that? Brady's internal clock is like something NASA should study.
Jordan went on to further explain that Brady's ability to speed up his already lightning release makes him lethal — and frustrating to pass rushers.
"His ability to adapt is second to none, first among us all," Jordan said.
Take us to the promised land, Tommy!