Dolphins, Titans Named As Fits For Lavonte David
February 9th, 2021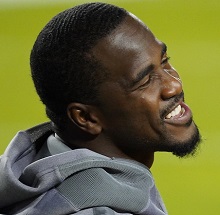 Free-agent-to-be Lavonte David is on the list of studs the Bucs might not be able to afford — or afford to lose.
The best linebackers somewhat similar to David earn roughly $4 million more than David did this season when he hauled in a little over $10 million. Joe's using general averages, but the point is that durable David could command more cash when the free agency dinner bell rings in five weeks.
The Bucs, like most Super Bowl winners, can't keep their entire club together if all their free agents are looking for a payday.
Also, the salary cap likely will drop because of lost revenue from The Sickness.
Longtime ESPN.com NFL writer Jeremy Fowler studied free agency this morning and concluded that Lavonte David is the 19th-ranked free agent behind Chris Godwin (13th) and Shaq Barrett (15th). Fowler said he "made calls to league personnel and mapped out the best fits for the best players available."
Miami's defensive picture is nearly complete, and the image of David flying around with Jerome Baker at inside linebacker should excite coach Brian Flores. David … has the flexibility and athleticism to play in Miami's 3-4 base. David is a Miami Northwestern High legend, too. And Miami has $21.7 million in cap space.
Fowler also mentioned Tennessee and Dallas as a likely good fit for David. Remember, Titans GM Jon Robinson was around David during his Tampa days.
Might David give the Bucs a discount? Is he looking for the biggest payday? Does he want to go back home to Miami? Do the Bucs think it makes sense to give David a multiyear deal when they'll have to pay Carlton Davis premium cash in 2022?
Lots of tough decisions ahead for general manager Jason Licht and Bucco Bruce Arians.
It would be a shame if David ended his career elsewhere, but Joe also could say the same thing about Barrett, Godwin and others.