Calling A Buccaneers Win
February 7th, 2021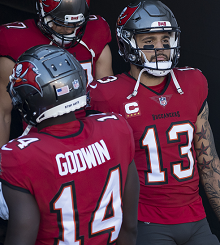 While thousands listen to The Ira Kaufman Podcast twice a week, Joe realizes that many thousands do not. So those fans did not hear Ira and Joe(s) firmly predict a Buccaneers victory today and explain why.
Joe is summarizing in a big way here, but it's worth sharing for the masses:
Ira, a lifelong Chiefs fan since the late 1950s, believes the Bucs are a more talented roster and are sizzling hot with a legendary quarterback. One Joe believes the revived Bucs pass rush will get the job done against a battered Chiefs offensive line, while the Bucs offense is clicking and balanced and the Chiefs defense is not scary. The other Joe is confident the Bucs decisively will win the trenches battle on both sides of the ball, and that Joe is sticking with the same theory held prior to the Packers win: the young secondary will overcome its deficiencies by making a few game-turning plays.
Joe just wants to be on record. Screw the point spread; the Bucs will win outright.
If anything scares Joe, it's coaching and maybe nerves from Bucs receivers, which have had their share of drops in the playoffs.
That's no indictment of Bucco Bruce Arians and his giant and empowered staff, but Andy Reid is a slam dunk Hall of Fame head coach with talent and time to prepare.
---
Stock up on all the great Big Storm beers! You can watch the game at the Odessa, Clearwater and Cape Coral taprooms, too. BigStormBrewery.com.
Follow them on Facebook and Twitter (@BigStormBrewing). Joe loves Bromosa and Wavemaker Amber Ale.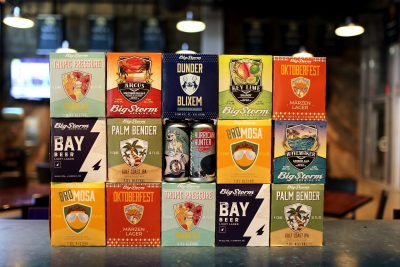 Try them all!
The taprooms are open in Clearwater, Odessa, Cape Coral.
Stock up now on all the great @BigStormBrewing beers for this historic Sunday! Available at smart retailers, too. https://t.co/vGcehHQRHu pic.twitter.com/VDT68IOyUO

— JoeBucsFan (@JoeBucsFan) February 6, 2021