Bruce Arians: Tom Brady "Wanted To Try A Different Way"
February 15th, 2021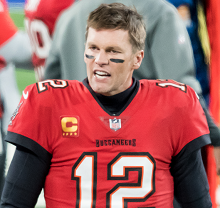 It's unclear what internal force will move Tom Brady to be hypermotivated next season, but Bucco Bruce Arians seems to know what burned inside Mr. Seven Rings in 2020.
In a visit to Showtime, Arians was probed by Hall of Famer Ray Lewis to share what drove Brady's fire this season.
As nicely as one could possibly express it, Arians said Brady wanted to get Bill Belichick to shake his head watching Brady hoist another Lombardi Trophy.
Ray Lewis: What do you think Tom's motivation was this season? What was those chips on his shoulders? I'm sure that he shared with you for his motivation to win the Super Bowl after leaving New England and coming to Tampa. What was that for Tom?

Bruce Arians: I think his competitive spirit is so strong that he wanted to do it. He wanted to show people. I've never said anything bad about Bill Belichick; I know everybody tries to say I do. His record speaks for itself. He is probably the greatest one ever. But I think [Brady] wanted to try a different way.
And Brady got that different way, as you'll read more about on this site at midnight.
Joe wonders whether one day it'll come out in a documentary that Belicheat wanted Brady to walk so he could try to win a different way, too.
So far, only one guy gets to yell, "Scoreboard."