Time Of Possession, Alex Smith's Carving Will Give Washington A Chance?
January 8th, 2021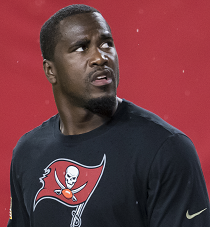 A guy who is a friend of Washington quarterback Alex Smith and also a former Patriots coach thinks the Bucs will have a real game on their hands Saturday night — against a 7-9 football team.
Eric Mangini once was Bill Belicheat's right-hand man and his boy-wonder figure who followed Belicheat to the Browns, the Jets and the Patriots. Then, at just 35 years old, Mangini took the Jets' head coaching job (2006) in what represented a bad breakup with his mentor.
Mangini left football ago for a media career and he now finds himself in a bit of conflict because of the Bucs-Washington playoff game, so he explained this week on FS1.
"This is a hard [game] for me because I love both quarterbacks," Mangini said.
Apparently, Mangini watched the Indianapolis 500 with Washington QB Alex Smith and fell in love, and he knows Tom Brady extremely well. But it's his knowledge and appreciation of Smith that makes Mangini think the Bucs could be victims of a major upset on Round 1 of the playoffs.
He agrees with Bucco Bruce Arians; Washington has a shot because of Smith.
"It's because he will make good decisions with the football and he'll put them in a position to have long, sustained drives, which will keep Brady and that offense off the field," Mangini said. "And he'll give that young [Washington] defense a chance to go and affect the game. I see this being close into the fourth quarter and at that point it's definitely anyone's game. Yeah, they absolutely have a chance because of Alex Smith. I'm not saying he's going to light it up offensively, but the fact that he can control the ball through shorter passes gives them a real chance."
Joe believes that over 60 minutes the Bucs have too much talent to lose to Washington. But Mangini's premise is not too wacky.
Joe has watched the Bucs play bend-don't-break defense all year long. If Washington can eat the clock and make field goals, maybe they can find themselves in the fourth quarter trailing by nine points. That would represent a fighting shot to steal a win.
A shade over 50 hours from kickoff!!
Nothing quite like watching the Bucs in the fully covered, open-air taproom @BigStormBrewing Clearwater. Gorgeous inside, too. Florida's best craft beer and kick ass food.
Drink and food specials, and Joe's got some halftime giveaways. pic.twitter.com/SLOfzfYxwE

— JoeBucsFan (@JoeBucsFan) January 7, 2021