The 24-Minute Shutout
January 18th, 2021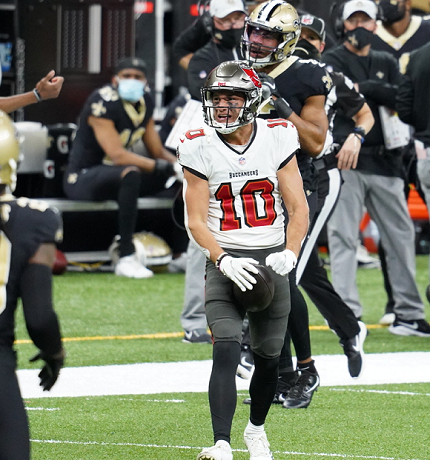 Joe just enjoyed an ice cold Bromosa from Big Storm (a quality breakfast beer) and re-watched our beloved Buccaneers lockdown of the Saints yesterday for the second time.
Perhaps the most fun dynamic of the game was the Bucs' 17-0 shutout of the Saints over the game's final 24-plus minutes of play.
What a work of art it was — on the road.
After New Orelans was precise and hot on offense in the opening drive after halftime, they never scored again after grabbing a 20-13 lead. The Bucs outmuscled the life out of them.
It was a defensive work of art. Yeah, there were a couple of bad and senseless third-down penalties from Jamel Dean and Sean Murphy-Bunting, but outside of that were so many standout individual efforts. And dare Joe say the Bucs had more gas in their tanks than the Saints — in New Orleans.
Joe also loved the tough and effective play by Leonard Fournette and Ronald Jones, complemented by punishing run blocking from Donovan Smith and Ryan Jensen. And that Tyler Johnson sideline catch on 3rd-and-11 in the fourth quarter was a massive play in the game, and the best catch of the game. Scotty Miller again proved his ability to be ready without much work; his lone target, a fourth-quarter bomb, was the longest Bucs play of the day.
On savior linebacker Devin White's big interception, how about just enough inside pressure from veteran defensive tackle Will Gholston to affect Drew Brees' throw!  It's worth noting that on that biggest defensive play of the season, it was backup linebackers Cam Gill and Anthony Nelson rushing the passer with Gholston and Ndamukong Suh inside.
That's team defense.