Shaq, Devin White On COVID List, Out For Sunday
January 1st, 2021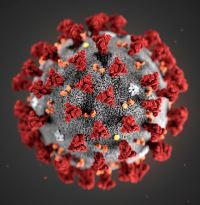 [UPDATE 4:45 p.m.] This afternoon the Bucs announced that outside linebacker and NFL sack king Shaq Barrett, and inside linebacker Devin White, were placed on the Reserve/COVID-19 list.
The designation means, per USA Today, a player either tests positive for COVID-19 or has been in close contact with an infected person or group of people.
The details are sketchy after that. Teams are not allowed to detail if a player tested positive or not.
At best, it means Shaq and White's status for Sunday is in peril.
[UPDATE 4:28 p.m.] Both Shaq and White are ruled out for Tuesday. Per Tom Pelissero of NFL Network, White tested positive for the virus. Shaq was in contact with someone with the virus.
#Bucs LB Devin White tested positive for COVID-19, while teammate Shaq Barrett landed on the COVID list as a close contact, sources tell me and @RapSheet.

Both are out for Sunday, but Barrett would be on track to return for the wild-card round if he keeps testing negative.

— Tom Pelissero (@TomPelissero) January 1, 2021
[UPDATE 4:33 p.m.] Per Ian Rapoport, also of NFL Network, since White tested positive, he must isolate for 10 days minimum. That means, per Rapoport, White will "most likely" miss the Bucs' first playoff game played since January 2008.
[UPDATE 4:45 p.m.] Additionally, per Scott Smith of Buccaneers.com, Steve McLendon, the primary backup at nose tackle who the Bucs acquired from the Jets just after Vita Vea was placed on injured reserve, was placed on the Reserve/COVID list. He too is unavailable for Sunday's game against Atlanta.