Playoff Lenny And The Rumble Heard Across Tampa Bay
January 24th, 2021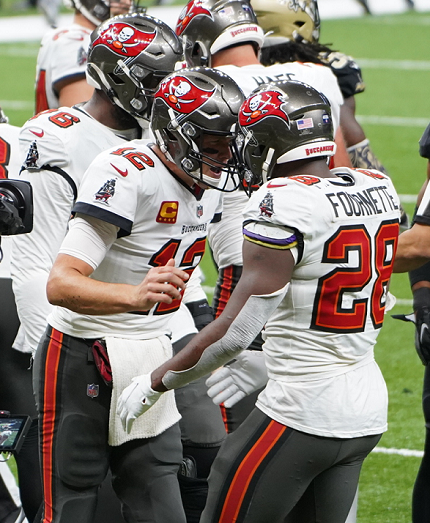 It wasn't Ronald Jones' day, but it sure was Leonard Fournette's.
The late-summer signing that had Joe doing cartwheels down Dale Mabry Highway has been the workhorse January hero in the Buccaneers' backfield.
Today it was Fournette protecting the football and rumbling for 55 yards on 12 carries, but it was Fournette's now-historic touchdown run that was the jewel of the game for the Bucs offense.
Joe's got the Twitter video below for all to enjoy again and again.
Fournette's hands failed him a bit in the passing game, but he still caught five balls and by far remains the Bucs' best option out of the backfield.
Joe has long doubted Fournette would be back next season as a 26-year-old expensive free agent. But maybe he'll be more desired by management that it appeared a few weeks ago.
It sure is nice to have a true every-down back who can ball.
Playoff Lenny, we love you!
WHAT. A. RUN. 🤯

📺: https://t.co/RwWO3c7TxT pic.twitter.com/op2gXiDVQN

— Tampa Bay Buccaneers (@Buccaneers) January 24, 2021