Gameday Tampa Bay (Divisional Round Playoffs Edition)
January 17th, 2021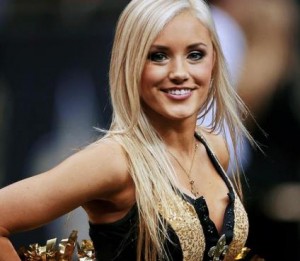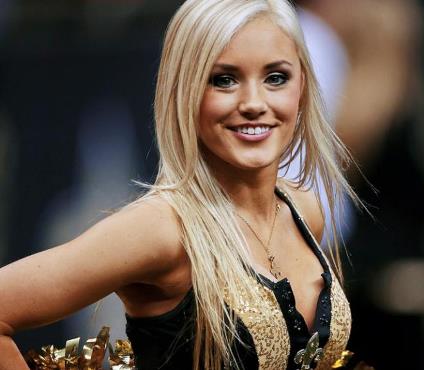 Divisional Round
Bucs (12-5) at Slimy Saints (13-4)
Kickoff: 6:40 p.m.
TV: FOX (WTVT-TV Channel 13, locally).
Streaming: Fans may stream the broadcast from Buccaneers.com or on a mobile device using one of the following: Buccaneers official app, or Yahoo! Sports app. Geographic restrictions apply.
Radio: Buccaneers Radio Network WXTB-FM 97.9 in the Tampa-St. Petersburg region; 97.9 FM ESPN Radio in Tallahassee (Transmisiones de radio en español en WTMP-FM 96.1 y WMGG-AM 1470 en Tampa); SiriusXM Channel 82 (Bucs broadcast) or SiriusXM NFL Radio Channel 88 (Westwood One national feed).
Weather: While the game is in the Superdome, the slimy Saints are letting in 3,500 fans. In case any Bucs fans attend and loiter in the French Quarter before and after the game (and why wouldn't you?), watering holes are open with outdoor seating and pickup windows like at many bars on Bourbon Street. So for those who will venture outside, daytime temperatures will hover in the mid-50s under sunny skies, per AccuWeather.com. After the game, skies will stay clear with the temperature in the high 40s.
Odds: Per BetMGM, as of midnight Friday, Saints -3; 52.5 is the over/under.
Zebras: The game will be officiated by Shawn Hochuli's crew. In 2018, his crew set an NFL record for flags thrown with 253. This year Hochuli's crew has the fourth-most flags with 189. His crew does have the second-most holding calls (62) and they pretty much lets defensive backs play, as the crew has tossed only 16 pass interference flags, third-least in the NFL. This will make Marshon Lattimore smile.
Outlook:  It is as simple as this: Win and play at Green Bay next week in the NFC Championship game. Lose and watch on TV. A year ago, if a Bucs fan was told the Bucs now would be two wins from a Super Bowl, the cops might have been called on the guy. But here we are. The Saints absolutely have the Bucs' number winning the last five games. Take away a freak show, like what happened with Ryan Fitzpatrick in 2018, and a rare game-winning throw in the final seconds by Mr. Entertainment, America's Quarterback, Pro Bowler Jameis Winston, and the Saints would be on a nine-game winning streak over the Bucs. Are the Bucs a different team since the Saints seal-clubbed them at home on Sunday Night Football before the nation's gaze? Yeah, the offense is better. The defense may not be. If the Bucs lose today, Joe is convinced it will be on the defense. The way the defense played last week was fully embarrassing against an XFL backup hack who rang up 300 yards passing and looked like Russell Wilson. Joe is convinced for the Bucs to win this game it will have to be a shootout like what the Bucs did with Fitzpatrick in that 2018 season opener. First one to 40 should win. The Saints have an excellent defense, so this may take a near-perfect offensive explosion by the Bucs. They have the tools to get it done. Let's send Drew Brees into retirement with a big fat "L" on his forehead, shall we?
Trinkets: … QB Tom Brady is the postseason all-time leader in starts (42), completions (1,047), pass yards (11,769), pass touchdowns (75) and Super Bowl titles (6). In the regular season, he ranked tied for second in passing touchdowns (a Bucs franchise-record 40) and third in pass yards (4,633), and he became the fifth quarterback in NFL history with 2+ seasons (2) of 40+ touchdown passes. Last week, he set the postseason single-game franchise-record 381 passing yards and 2 touchdowns against 0 interceptions in the NFC Wild Card game at Washington. … RB Ronald Jones will be a game-time decision. … RB Leonard Fournette, who will start tonight, has 418 scrimmage yards (104.5 per game) and 5 rushing touchdowns in 4 career playoff games. He had 132 scrimmage yards (93 rushing, 39 receiving) and a rushing touchdown last week. … WR Mike Evans is ranked fourth in the NFL in receiving touchdowns (13) this season, and had 1,006 receiving yards in the regular season. He's the first player in NFL history with 1,000+ receiving yards in each of his first 7 seasons. Last week at Washington, he had 6 catches for a postseason single-game franchise-record 119 receiving yards. … WR Chris Godwin has a receiving touchdown in 5 of his past 6 on road, including playoffs. Has a receiving touchdown in 2 of his past 3 games at New Orleans. … WR Antonio Brown has 53 receptions for 886 yards (80.5 per game) and 5 receiving touchdowns in 11 career playoff games. … TE Rob Gronkowski has 12 career postseason receiving touchdowns, tied for second-most in NFL history. … LB Lavonte David had 9 tackles and a sack in his postseason debut last week. He has 24 forced fumbles since 2014, tied for second-most in the NFL. … LB Devin White was the first player since 2000 with 140+ tackles (140) and 9+ sacks (9). He looks for his fourth game in a row against New Orleans with 10+ tackles. … LB Jason Pierre-Paul has 5 tackles for loss and 5 passes defended in 5 career postseason games. … DT Ndamukong Suh had 1.5 sacks in his last playoff game against New Orleans (January 2019 NFC Championship game with the Rams). … In 17 postseason starts, QB Drew Brees has 5,232 pass yards (307.8 per game) and 36 touchdowns against 12 interceptions. He had 2 touchdowns against 0 interceptions in the NFC Wild Card game against the Bears. Brees looks for his fourth game in a row against the Bucs with 2+ touchdowns and 0 interceptions. … RB Alvin Kamara led the NFL with 21 touchdowns (16 rushing, 5 receiving) and ranked third in scrimmage yards (1,688). He also led all running backs with a career-high 83 receptions, and he had 116 scrimmage yards (99 rushing, 17 receiving) and a rushing touchdown in the NFC Wild Card game against the Bears. He has 850 scrimmage yards (106.3 per game) and 9 touchdowns (6 rushing, 3 receiving) in 8 career games against the Bucs. … RB Latavius Murray had a receiving touchdown in the NFC Wild Card game against the Bears. He is 1 of only 2 running backs (Todd Gurley) with 5+ touchdowns in each of the past 6 seasons. … In 6 career postseason games, WR Michael Thomas has 43 receptions for 566 yards (94.3 per game) and 4 receiving touchdowns . He has 74 catches for 899 yards (99.9 per game) and 4 receiving touchdowns in 9 career games against the Bucs. … WR Emmanuel Sanders is 1 of 3 receivers (T.Y. Hilton and Julio Jones) with 500+ receiving yards in each of the past 9 seasons. Looks for his fourth in a row against Tampa Bay with a touchdown catch. … WR Deonte Harris had career-highs in catches (7) and receiving yards (83) in the NFC Wild Card game against the Bears. … TE Jared Cook has 22 receiving touchdowns since 2018, second-most among TEs. … DE Cam Jordan is the only player with 7+ sacks in each of his past 9 seasons. He has 5.5 sacks, 8 tackles for loss and 4 passes defended in 10 career postseason games. He has a tackle for loss in 6 of his past 7 at home against the Bucs. … DE Trey Hendrickson is tied for second in the NFL with a career-high 13.5 sacks. … LB Demario Davis has 10 passes defended and 5 tackles for loss in 7 career games against the Bucs. He had a sack to open the season against Tampa Bay at home. Was 1 of 5 linebackers with 100+ tackles (119) and 10+ tackles for loss (10) in 2020. … CB Marshon Lattimore looks for his 8th in row with a pass defended, including playoffs.
The Last Word: Tom Brady and Rob Gronkowski are tied with Joe Montana and Jerry Rice for the most postseason touchdowns with 12. One more and Brady and Gronk hold the record. Montana and Rice? That's the gold standard. For Brady and Gronk to surpass Montana and Rice, wearing Bucs gear, is just crazy for Joe to think about.
LFG. pic.twitter.com/fAGDg3UmNm

— Tom Brady (@TomBrady) January 9, 2021