Fear The Wind, Not The Cold
January 21st, 2021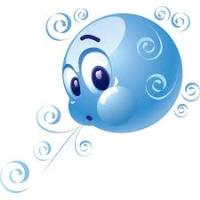 One thing about prickly Pete Prisco of CBS Sports, he's not boring.
Prisco is a funny sh!tstirrer on Twitter with few equals when it comes to football. His opinions are blunt, outspoken, illuminating, controversial and brash if not outrageous. But never, ever are Prisco's takes boring.
Recently, after watching Buffalo take down Baltimore in what appeared to be a cyclone of a wind tunnel at Ralph Wilson Stadium, Prisco wrote on Twitter, "Wind destroys football games."
Joe actually thought that was profound. While it may seem obvious, how many games have we seen where the wind kills teams, forces coaches to rip up gameplans or decides games (a missed field goal for example)?
So today, when asked about playing in the elements of Lambeau Field in late January, Bruce Arians said he is much more concerned about a windy day on Sunday than a cold day.
"Oh, it would definetly be the wind," Arians said if the wind or cold will affect the Bucs on Sunday. "Wind is a much, much bigger factor.

"I don't consider [it] cold unless it is signal-digits. It's not going to affect the game if it is 28 degrees. But the wind really affects the game."
Additionally, a windy day at 28 feels like a calm day at 10. The wind not only could screw with the game, but players too.
As Joe is typing this midday on Thursday, the current forecast for Green Bay on Sunday calls for 32 degrees with a 71 percent chance of snow, maybe up to an inch. Winds are expected to be 6 mph, per AccuWeather.com.