Two Bucs Got Hosed
December 22nd, 2020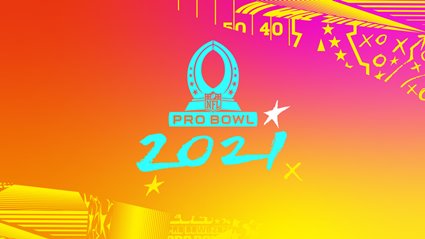 Joe was actually looking forward to covering the Pro Bowl next month.
Oh sure, Joe had fun going to Orlando when the Pro Bowl was there. But for 2021, the Pro Bowl was moved to Las Vegas.
But then, well, you know.
No game this winter doesn't mean players aren't selected for the Pro Bowl. Too many players have bonuses for making the Pro Bowl written into their contracts.
Last night we learned Jason Pierre-Paul is the only member of the Bucs selected. Yeah, Lavonte David got the shaft. Again. What's new?
Over at NFL.com, Nick Shook believes 10 NFL players got hosed in the selection process and two are Bucs. And no, not David, Shook named Devin White and NFL sack king Shaq Barrett.
Devin White
Tampa Bay Buccaneers · LB

White also fell victim to the numbers game — sort of. San Francisco's Fred Warner is very deserving of his selection to the Pro Bowl as one of the league's best (and most versatile) defenders. Meanwhile, Seattle's Bobby Wagner is a future Hall of Famer who is having another very solid season, but it's debatable putting him on this roster over White when their stat lines are similar, as are their teams' respective standings in the playoff hunt. They have nearly the same exact amount of tackles, but White has also recorded a whopping eight sacks (Wagner has three). White has a slight edge in QB hits over Wagner (13 to 11), while Wagner has twice as many passes defensed (8-4). Reputation matters and gives Wagner the edge, but White has a compelling case for the spot, and would be a lock if we had a third inside linebacker slot available.
Shaquil Barrett
Tampa Bay Buccaneers · OLB

Let's pull off another teammate swap while we're here. Jason Pierre-Paul made the list with a strong 2020, recording 9.5 sacks, four forced fumbles, two fumble recoveries, two interceptions, 48 tackles and 12 quarterback hits. Barrett, meanwhile, has eight sacks, two forced fumbles (zero recoveries), zero interceptions, 52 tackles and 15 quarterback hits. Based on that comparison, Pierre-Paul should get the nod, but as we've noted above and countless times before, sacks are an incomplete stat. Diving deeper into advanced pressure metrics reveals who is really making a bigger per-play impact, and it's Barrett, who ranks third in the NFL in disruptions with 64, and second in the entire league in turnovers caused by QB pressures (six). Pierre-Paul is far down the list in disruptions with 29, though he still owns a respectable three turnovers caused by pressure. Pierre-Paul is making the highlight play, but Barrett is making the more consistent impact; while this has made for quite an edge-rushing duo in Tampa, it might have given us the wrong Pro Bowler from the pair.
Shook also said he considered Ronald Jones and Ali Marpet as Pro Bowl worthy.
No Tristan Wirfs? No David?
Joe's just going to embrace how David never will get the recognition he deserves as being one of the best and most consistent linebackers in the NFL over the past nine years.
His numbers are Luke Kuechly-like. His respect from the NFL community is way down the list.