Report: Intruder Arrested At Tom Brady's Massachusetts Home
December 7th, 2020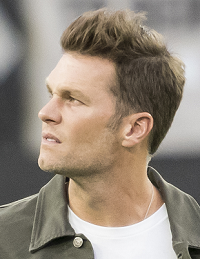 Scary stuff for the Tom Brady family.
At Brady's Massachusetts mansion yesterday, per TMZ sports, a homeless man was arrested after breaking into the property. The home was vacant, per police, and the 34-year-old dude was found by police in the basement of the home lying on a coach wearing a Brady jersey (Patriots) — with the burglar alarms blaring.
Per previous reports, the house has been up for sale for months.
Joe feels badly for Brady. This is serious stuff. It isn't like when Brady accidentally entered a South Tampa home without permission this year looking for Byron Leftwich. Hopefully, this brazen stalker-type criminal doesn't get on a Greyhound bus headed for Tampa.