Lions Coaches Out "Until Further Notice"
December 23rd, 2020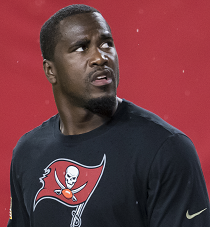 The Buccaneers' Week 16 opponent is in the midst of seriously rough times and Joe's not referring to their 5-9 record.
Yesterday, the Lions, who the Bucs face in Detroit at 1 p.m. on Saturday, closed their team practice facility yesterday because of positive tests for The Sickness.
Today, Detroit issued this statement, which sort of says players will have limited hands-on coaching and supervision indefinitely.
"This morning our COVID-19 test results yielded no new positive tests. As a result of the contact tracing process, several coaches will remain away from the team facility until further notice. We anticipate conducting an outdoor practice this afternoon and our players and coaches will continue to meet virtually this morning."
Joe will update this post throughout the day. Joe hopes to avoid a bad dream of Matthew Stafford calling his own plays in some sort of freakish offensive explosion.