Arians Talks Devin White Pass Rush Maturation
December 29th, 2020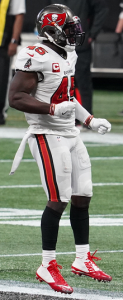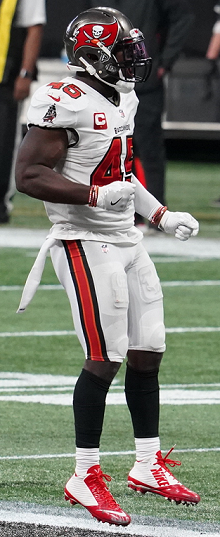 Buccaneers savior linebacker Devin White has nine sacks in his last 10 games and Bucco Bruce Arians says there are Xs and Os reasons for the explosion.
White, per Arians talking on the Buccaneers Radio Network, has figured out the art of blitzing.
Joe thinks that's awesome, in part because general manage Jason Licht said in early November that it's not an art you master overnight.
"It's one thing to blitz, it's another thing to blitz tentatively," Arians said. "He does not blitz tentatively anymore. He's a force when he's coming, but he also knows when that [running] back might be chipping or leaking out. And that hurt him in the past. Now he knows exactly when he can go. He's matured into one heck of a player."
Arians also added the White has done a much better job of finding creases to get through.
If the Bucs are going to march through the playoffs to the Super Bowl, then they likely will need a monster defensive performance in most of the games.
Right now, the guy most likely to deliver is blitz-artist White.
---
ENJOY THE LATEST IRA KAUFMAN PODCAST, PRESENTED BY BILL CURRIE FORD.