"The Bucs Are Worse In Primetime Than Jay Leno"
November 23rd, 2020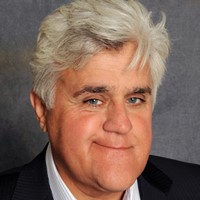 When Jay Leno left"The Tonight Show" he conned then-NBC big shot Jeff Zucker to give him a 10 p.m. show weeknights in primetime.
The show was a colossal failure, barely lasting six months. Some believe it was one of the most costly failures in NBC broadcast history.
But Joe's good friend Jason McIntyre of FOX Sports believes even that show was better than watching the Bucs in primetime, so he says on something called "Talk the Line."
"The Bucs are worse in primetime than Jay Leno," McIntyre said. "Seriously, it is getting ugly."
McIntyre doesn't pick the Bucs do win. His co-host, former NFL offensive lineman Geoff Schwartz, doesn't believe park-violating, home-invading, NFLPA-ignoring, down-forgetting, jet ski-losing Bucs quarterback Tom Brady will have a good night facing Aaron Donald and Jalen Ramsey.
However, Schwartz is bullish on the Bucs defense and believes because of defensive coordinator Todd Bowles, the Bucs will win and cover.
How will the Bucs cover? Well, you will have to watch the FOX Sports video below.
The Bucs better have a good showing tonight, or it very well may be a long while before we see the Bucs in primetime except for one of those mandatory Thursday night games.
"Tampa Bay is worse in primetime than Jay Leno" 🤣@jasonrmcintyre and @geoffschwartz think the Bucs will finally get it going tonight vs the Rams on @FOXBet Talk the Line: Q&A Edition. pic.twitter.com/NfCKN9YgbJ

— FOX Sports (@FOXSports) November 22, 2020