Ryan Jensen — Ready, Willing And Able
November 16th, 2020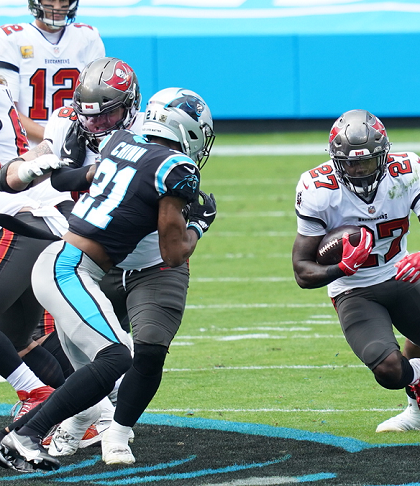 The Bucs made a big and bold move on their offensive line yesterday pushing Ryan Jensen to left guard and inserting veteran backup A.Q. Shipley into Jensen's starting center role.
Bucs general manager Jason Licht talked about the move before the game.
Licht noted that Jensen was in high demand as a starting guard in 2018 free agency when Licht signed him to play center for the Bucs, making Jensen the highest paid center in the NFL. So Licht was supremely confident that Jensen would be a seamless fit against the Panthers despite not playing guard for years, so he told the Buccaneers Radio Network
Joe knows the mighty Chiefs and surging Bills were courting Jensen to play guard back then, and the Colts were in the hunt to have Jensen start for them at center. Licht won the war, in part because Jensen wanted to play center and the contract terms were right.
But the versatility was always there from Jensen, and it paid off for Licht and the Bucs today. Joe can't understate how impressive it is for Jensen to just jump in and switch positions in midseason without a hiccup. But that's also the kind of football-loving beast Jensen is. He even punted back in high school.
Joe's not ignoring 34-year-old Shipley stepping in so well, but Jensen's readiness to jump to guard is more impressive.
Last week's Saints debacle was a rough day for Bucs offensive line depth. Yesterday made up for that and more.