New Level, New Opportunity
November 8th, 2020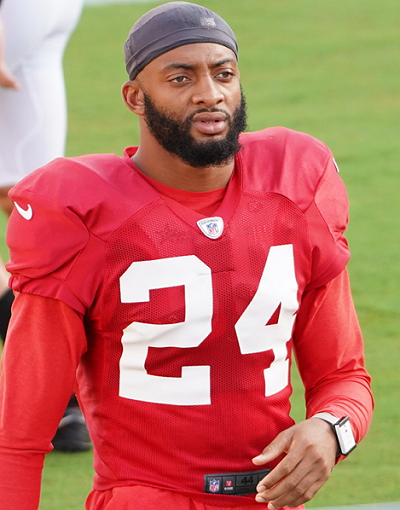 How good is Carlton Davis?
A couple of big names weighed in last week and raised the bar for the Bucs' third-year cornerback.
During one of his many media chats, Bucco Bruce Arians stopped referring to Davis as a top-10 corner and said he's now playing at an All-Pro level. And former Bucs QB Chris Simms was adamant, barking at his NBC podcast audience that Davis is one of the very best few cornerbacks in the NFL and they need to take notice.
Well, Joe's not quite sure how/where to rank Davis. His strong play is a newer phenomenon and many tests lie ahead for the 23-year-old. One high-pressure exam comes tonight as Saints stud receiver Michael Thomas returns after missing the last six games.
What an opportunity for Davis to show the nation on Sunday Night Football that he is elite at his craft. And imagine if the Bucs have a lead and the Saints are forced to throw, a situation Joe certainly is hoping transpires.
Joe's pulling for Davis to keep building on his resume and his stunning four-interception total this season. It would be a fun to have a true, established lockdown corner on the roster again.