Illegal Contact Watch
November 23rd, 2020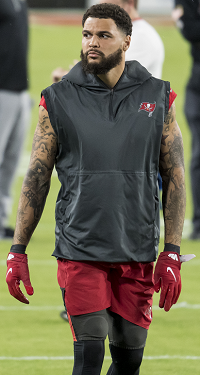 Interesting words from Bucco Bruce Arians that represent something to watch for tonight against the Rams — and going forward.
NFL fans see every week that pass defense has changed. Fewer penalties are called and replay review of pass interference is a relic of the 2019 season.
Arians isn't complaining about the overall changes in officiating, but he was clear on SiriusXM NFL Radio last week that he thinks big receivers like Mike Evans and Julio Jones are getting fewer calls because they're physical and big-bodied receivers.
"Again, it's the clear and obvious [penalties on receivers]," Arians said. "When a quarterback gets sacked and he has to pull the ball back down because of a guy getting jammed 12 yards down the field, I think that's clear and obvious and the quarterback is getting hit for no reason other than his receiver got jammed. I think those have to be called just to protect the quarterbacks."
No sour grapes from Arians; he acknowledged sometimes he likes how this year's changes have played out. Regardless, that doesn't take away from Evans not getting calls that might go to, say, Scotty Miller.
The good news is Arians said his in-house scouting report reveals that tonight's officiating crew "is outstanding."