"He Caught The Ball Fine"
November 6th, 2020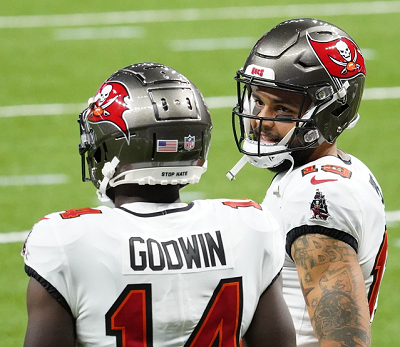 Great news!!!!
Chris Godwin caught balls at practice today and Bucco Bruce Arians said it's very likely he can play on Sunday night.
"We'll see how sore it is tomorrow," Arians said this afternoon. "I'm pretty sure he'll go. … He caught the ball fine."
It'll come down to "how much pain he can he tolerate," Arians said.
Arians made it very clear that Godwin is cleared to play and is not at risk of further complications playing with his surgically-repaired finger.
It seems the new Godwin splint Joe wrote about worked out well. Arians made no mention of Godwin dropping balls or appearing limited.
Godwin broke his finger playing against the Raiders two Sundays ago, a game in which he caught all nine balls thrown his way.