Chasing LeGarrette
November 17th, 2020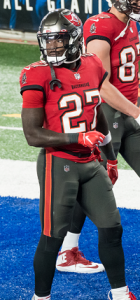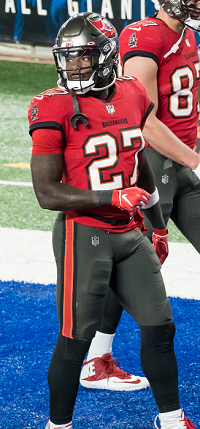 It's been 10 years since a Buccaneers running back hit a prestigious mark.
Back in 2010, LeGarrette Blount burst onto the NFL scene as an undrafted rookie and rumbled his way to a 1,000-yard season for the Bucs and averaged 5.0 yards per carry. Doug Martin never hit the 5-yard plateau in his Pro Bowl seasons, but Ronald Jones is sitting at 5.1 yards per carry this season with six games to play.
RoJo also is the NFL's third-ranked rusher behind Dalvin Cook and Derrick Henry, ironically two guys the Bucs could have/should have drafted.
Cook is at 5.5 yards per carry this season; Henry is at 4.7.
Sure, Jones' total is inflated by a 98-yard touchdown run, but that's something to celebrate wildly, not nitpick.
With all those healthy Bucs weapons in the passing game, Joe thinks the run game should further open up for Jones, especially against some of the soft defenses that await the Bucs in December. He very well could hit that prestigious five-yards-per-carry mark this season.
Only four full-time running backs got there in 2019: Henry, Devin Singletary, Nick Chubb and Mark Ingram.