Bruce Arians: Tempo Hurting Bucs
November 26th, 2020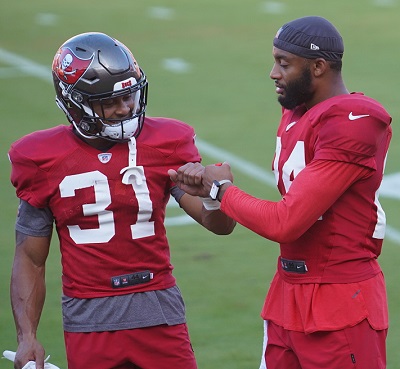 The self-scouting is in full gear at One Buc Palace and it's led to a giant red flag flying over the Team Glazer cone of silence.
On Monday, the nation watched Jared Goff and the Rams carve up the Bucs on a 13-play, 80-yard drive on their first possession.
Rams coach and offensive guru Sean McVay diced up the Bucs right out of what looked like the ancient Bill Walsh/49ers playbook. The tempo was up and the precision was admirable.
The Rams kept the tempo going and the Bucs eventually adjusted, just a little too late — at least too late to cover for Tom Brady's final drive.
Bucco Bruce Arians told SiriusXM NFL Radio that the Bucs have developed a pattern he expects teams to try and exploit it.
"For us, we gotta handle tempo early," Arians said. "We handle tempo later in the ball game, but we gotta handle it early. And we're going to get some because it's been successful against us. We just gotta handle it and this [Chiefs] team has as many weapons as I've ever seen."
Joe keeps hearing that Todd Bowles is a true defensive guru. So Joe is sure he'll figure it out, if not this week then during the bye week.