Bruce Arians Talks About "A Little Bit Of Panic" Among The Back-7
November 11th, 2020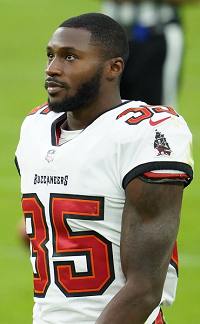 The dreaded "C" word, so common during the Mike Smith era of ghastly defense, re-appeared after Sunday's embarrassment against the Saints.
Last night, Bucco Bruce Arians introduced a "P" word.
Speaking on The Bruce Arians Show on WDAE Radio, the head coach dove into what went wrong at times on defense and speculated as to why.
"Between the safeties and the linebackers, we had probably the worst communication we've had all year," Arians said. "It really wasn't that complicated of a game plan; that's one of the things that was so frustrating 'cause they didn't do anything we didn't practice. We just didn't handle it very well on Sunday night ..

"A little bit of panic, I think. That and just some miscommunication. We gave up a touchdown and didn't cover a guy, and we made the wrong call to a three-man side that's normally a two-man side. So there's things that just can't happen."
The "panic" take jibes with what Arians said about the team not being ready for the excitement of prime time.
With just one true veteran among the back-7 on defense, Lavonte David, Joe's not surprised the Bucs are having growing pains. But panic and big-game stress really shouldn't be an issue in Week 9 of a season filled with national spotlights.
Thankfully, the Bucs get a 1 o'clock game on Sunday against a bad team that's lost four straight games and, more important, one that has a historically miserable pass rush.