"Back To The Formula"
November 14th, 2020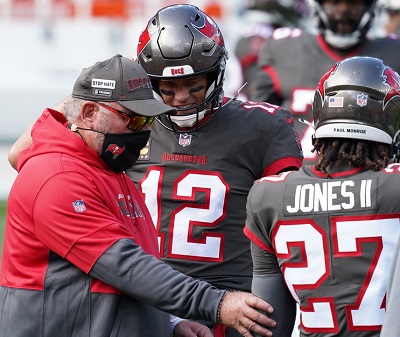 Two-time Super Bowl winning QB Phil Simms has very clear thoughts on what will be the quick-fix for the Bucs offense.
Simms was adamant during his wonderful weekly spot on SiriusXM Mad Dog Radio that Tom Brady and the Saints-bumbling Bucs must return to the play-action and the spread-the-ball-around game that had been working so well for Brady.
Perhaps too much focus on Antonio Brown messed up the Bucs on Sunday, Simms speculated, but if that's the case, it won't happen again.
"Maybe that's why I saw a different looking team on the offensive side," Simms said of an over-focus on Brown. "But I'll tell you what; they'll settle it down now."
Fans shouldn't worry about Brown crying about targets, Simms said. "I don't think he will [act up.]" And if that were to happen, well, Simms said if the Bucs don't tolerate it they'll be just fine.
There was scolding from Simms to Todd Bowles for not blitzing Drew Brees, but the old Giants QB noted that Brees had a career-type day. "Best I've seen him throw the ball in years," he said. That made Joe feel a tiny bit better about the Saints debacle, because Simms is a harsh critic when it comes to quarterbacks.