Atrocious Numbers
November 25th, 2020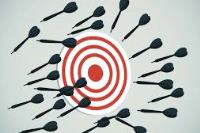 It's better Joe posts this now rather than tomorrow because too many Bucs fans would lose their Thanksgiving Dinner on the floor.
The numbers of park-violating, home-invading, NFLPA-ignoring, down-forgetting, jet ski-losing Bucs quarterback Tom Brady throwing deep balls are in. And they are revolting.
Jenna Laine of ESPN dug up the data.
In Wks 1-7, Brady completed 43% of his passes of 20 or more air yrds (16-of-37). But in Wks 8-11, Brady has completed just 5.3% of those passes (1-of-19). Against the Rams, Brady went 0-for-6 on such passes.
Less than six percent over four games is appalling. Any other quarterback not named "Brady" might be benched.
Those are the kind of numbers one might expect from MVP Mitch Trubisky (when he's not facing the Bucs), Joe Flacco, Dwayne Haskins or maybe even Carson Wentz circa 2020.
But you watch. Come Sunday against the Chiefs, you'll see Brady try to throw two longballs each quarter.
Some people just don't learn.
#Bucs QB Tom Brady has struggled recently with the deep ball. How much? Per @NextGenStats… pic.twitter.com/wx8Gf3Ivym

— Ian Rapoport (@RapSheet) November 24, 2020