"Yeah, I'm Glad My Nemesis Is Not At Practice Today"
October 30th, 2020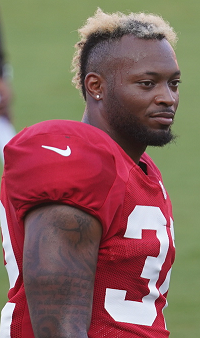 Yes, Tom Brady has impacted the Buccaneers defense.
Joe's heard it in various ways. A new one popped up this week.
Second-year safety Mike Edwards talked about Brady this week on CBS Sports Radio. After referencing Brady helping the defense, Edwards talked about a day when Brady boosted his confidence a couple of notches and had him in disbelief.
"When I actually wasn't practicing for one day [in training camp], he was like, 'Yeah, I'm glad my nemesis is not at practice today' because I picked him off a few times," Edwards recalled fondly. "So we've had good interactions like that, good interactions I've had with him. He's a great guy. He's definitely not what I expected, just him being the superstar he is. He's just a real down-to-earth guy, real humble."
Edwards explained that the respect from Brady really impacted him, and Edwards said his confidence in the team is through the roof.
"I feel like we're the team to beat. I feel like the only team that can beat us is ourselves," he said.