The New "Titletown"
October 16th, 2020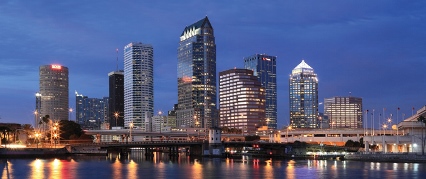 Back in the 1960s, the Green Bay Packers won so many NFL titles (including the first two Super Bowls) that the city of Green Bay got the nickname "Titletown."
The moniker, though over a half-century old, is still embraced by the cheeseheads.
But no less an authority than the Wall Street Journal believes that crown is moving some 1,400 hundred miles south to another city on a bay. That would be Tampa.
Jason Gay writes that with the Lightning winning the Stanley Cup and the Rays five wins away from winning a World Series, all that is left is for the Bucs to make it to the Super Bowl and the region will pry the name of "Titletown" out of Wisconsin.
Gay writes that not since Detroit in 1935 has a town won three titles in three different sports. And Tampa Bay's most famous cheerleader this side of Rachel Watson believes it can be done.
Even an optimist like [Dick] Vitale wasn't quite ready to go there. The Rays have plenty of work left. Brady and the Bucs aren't even halfway through their season. But in a turbulent year, Vitale remained bullish on his home. He was always bullish on Tampa Bay. Why would anyone want to be anywhere else?

"It's got beaches, the weather. It's just a great place to be," Dickie V said.
But first the Bucs have to pick off the team that represents the current Titletown on Sunday. And that's the Packers.
Joe has a bad, bad feeling that if the Bucs don't pull off a win Sunday, it could start a brutal spiral that could see the Bucs nosedive out of playoff contention.
Yeah, that loss to the Bears really has Joe shook.
(FYI, you really want to click on the link to the Wall Street Journal story for the ultimate picture of Vitale. He has season tickets to Rays games where he sits just on the home plate side of the Rays' third base dugout. In the photo it shows Vitale, who is on the wrong side of 80, screaming at an Astros player. Great photo!)