Respect Tom Brady
October 16th, 2020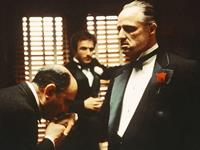 When Emmanuel Acho speaks about the Bucs, Joe listens.
Why is that?
Last year the Bucs had a reserve linebacker named Sam Acho. The Bucs didn't bring him back.
Yeah, so? Well, Sam Acho happens to be the brother of Emmanuel Acho of FS1. Joe is confident Sam Acho has told his more famous brother all sorts of intel on the Bucs, Bucco Bruce Arians, defensive coordinator Todd Bowles, and many other things only folks who work inside the walls of One Buc Palace know.
Emmanuel Acho took to his studio desk at the FS1 studio as the co-host of "Speak for Yourself."  There, Acho, as if he just finished watching the opening scene of "The Godfather," discussed how he know longer fears park-violating, home-invading, NFLPA-ignoring, down-forgetting Bucs quarterback Tom Brady. However, because of Brady's street cred, Acho said he very much respects Brady.
Acho said at this stage of his career, Brady is no longer the Brady we knew in New England. But at times, Acho said, Brady flashes the football wit and that golden arm that was so devastating in New England.
"In the game of football, there is a figure of speech, 'Any Given Sunday,'" Acho began. "The difference is, with Tom Brady, it was 'Every Given Sunday' because you knew Tom Brady was going to ball every given Sunday.

"However, with Tom Brady now, he may ball any given Sunday."
Acho went through Brady's stats this season to demonstrate at times Brady is still elite and at other times he's Andy Dalton with an AARP card.
"Tom Brady? You don't know what you are going to get," Acho said. "Is it Jekyll? Is it Hyde? … I don't fear Tom Brady cause he can't do what he used to be able to do. I still respect him and revere him as the GOAT."
Please folks, don't be like Troy "Make a Play" Aikman. It is getting to be nonsense that Brady needs time with a new offense. As the late great Dean of Tampa Bay sports radio, the "Big Dog," Steve Duemig, would say, "Bullspit!"
Joe Burrow and Justin Herbert are playing on new teams. How come those rookies are playing so well?
Teddy Bridgewater, an NFL veteran, is playing on a new team as well. Last Joe checked, the Stinking Panthers are tied with the Bucs atop the NFC South. Bridgewater isn't struggling.
Look, one of the reasons the Bucs got Brady is that he supposedly makes everyone around him better. So we shouldn't be climbing the top of the Sunshine Skyway Bridge because of receiver injuries unless you believe Brady has lost his magic.
(No, Joe isn't going to mention that neither Bridgewater nor Burrow nor Herbert have forgotten how to count to four. That's too easy of fruit to pick.)
To see Acho's full take on Brady, you can view it in the FS1 video below.
.@EmmanuelAcho explains why you should still respect Tom Brady as the GOAT, but you should no longer fear him… pic.twitter.com/rD50TrF4gI

— Speak For Yourself (@SFY) October 15, 2020