Gronk Says He's Not Sure About Playing In 2021
October 28th, 2020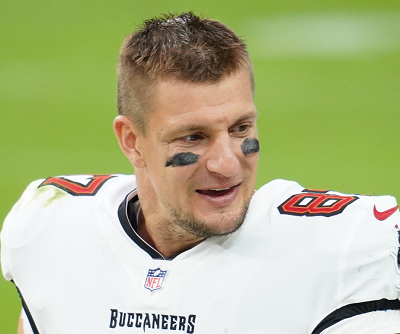 Future Hall of Fame tight end Rob Gronkowski has been ballin' this month like it's the old days.
But today the 31-year-old said he's unsure if he's had enough of a football rebirth to play again next year.
Gronk talked to media today about Tom Brady telling him for a long time that he'd keep playing at a high level as long as he was putting on a jersey. And Gronk acknowledged that his 43-year-old buddy's play has exhibited zero dropoff since the two met 10 years ago.
So Joe asked Gronk if he personally had realized after seven games that he wants to stay in the NFL for 2021 and beyond.
Gronk replied that he's not thinking about the future and hasn't made any decision. He added that he just returned from retiring following the 2018 season and it was too soon for him to make a decision. Yeah, Joe was hoping Gronk was going to say something like, 'I'm back, baby. Sign me up for a few more years.' But fun-loving Gronk instead got serious in a hurry.
For Joe, that just further magnifies the Bucs' all-in approach for 2020: floor it and hope for February ecstasy.