Gameday Tampa Bay
October 18th, 2020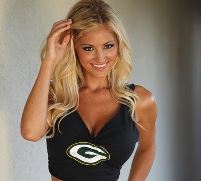 Game 6
Packers (4-0) at Bucs (3-2)
Kickoff: 4:25 p.m.
TV: WTVT-TV Channel 13, NFL Sunday Ticket Channel 715.
Streaming: Fans may stream the broadcast from Buccaneers.com or on a mobile device using one of the following: Buccaneers Official app, NFL app, Yahoo! Sports app or FOX Sports GO app. Geographic restrictions apply.
Radio: Buccaneers Radio Network WXTB-FM 97.9 in the Tampa-St. Petersburg region; 97.9 FM ESPN Radio in Tallahassee (Transmisiones de radio en español en WTMP-FM 96.1 y WMGG-AM 1470 en Tampa); SiriusXM Channel 135.
Weather: Will it be hot enough to melt the cheese? Packers quarterback Aaron Rodgers often struggles in warm weather sites. Tomorrow's kickoff temperature is expected to be 86 degrees. By Florida standards, that's comfortable. For Wisconsin standards, that's a hot summer day. Consider at noon yesterday in Green Bay it was 42. Late today at the Den of Depression, the temperature will sink slightly to 82 by game's end. There is a 47 percent chance of rain at kickoff and that will drop as the game transpires.
Odds: Per BetMGM, as of noon Saturday, Packers -1; 55-under.
Outlook: With the schedule the Bucs face the next six weeks, if they lose this game it could ignite an ugly nosedive to the season after choking away a win in Chicago. The thing the Bucs have going for them is Rodgers' history of not playing his best football in warm weather. Could the Bucs use the warm weather to their advantage? This franchise sure hasn't in over a decade, despite coaches bragging about how teams will wilt in the central Florida sun. The Bucs' horrible home record in the post-Chucky era (worst in the NFC) suggests the weather is not a factor, but it sure makes for great sound bytes for TV and cheap sports radio shows. Joe isn't sure how you slow down Rodgers unless the Bucs go ground and pound, and it seems Bucco Bruce Arians is reluctant to do that at the right time. The Packers are somewhat soft in run defense and the Bucs suddenly have developed a solid ground game thanks to the light bulb that flashed on for Ronald Jones. Joe isn't sure the Bucs can win a shootout with the Packers, as Rodgers is playing some of the best football of his career. Joe will go out on a limb and suggest if the Bucs run for over 120 yards and Brady has a clean game (no pick-sixes), the Bucs win. But it won't be easy at all.
Trinkets: … Packers QB Aaron Rodgers passed for 327 yards and 4 touchdowns without a pick in Week 4 facing Atlanta, his 25th-career game with 4 or more touchdown passes, fourth-most in NFL history. Rodgers passed for 318 yards and a touchdown without a pick in his last game facing the Bucs. Rodgers has a streak of three straight road games with at least three touchdown passes. … RB Aaron Jones had 111 scrimmage yards (71 rushing, 40 receiving) and a touchdown catch in Week 4. Jones had a rushing touchdown in only career game against Tampa Bay in December 2017. Jones has four rushing touchdowns in his past road games. Jones looks for his third road game in a row and fifth straight overall with a touchdown. He has 34 touchdowns from scrimmage since 2018, third-most in the NFL. … RB Jamaal Williams had a career-high 8 receptions and 105 scrimmage yards (95 receiving, 10 rushing) in Week 4. Williams ran for 113 yards and a touchdown in his only career game against Tampa Bay in December 2017. … WR Davante Adams looks for his third in row on the road with a touchdown catch. Since 2016, Adams leads the NFL with 42 receiving touchdowns. … TE Robert Tonyan set career-highs in receptions (6), receiving yards (98) and receiving touchdowns (3) in Week 4. He is the first Packers tight end with 3 receiving touchdowns in a single game since Jermichael Finley in September 2011. … LB Za'Darius Smith led the Packers with a career-high 8 tackles, 3 sacks and 4 tackles for loss in Week 4 against the Dixie Chicks, his third-career game with 3 or more sacks. He has 11.5 sacks in 10 road games with Green Bay. … LB Preston Smith had a sack in his last game against Tampa Bay in November 2018 while playing for the Redskins. … CB Jaire Alexander looks for his fourth game in a row on the road with a pass defensed. … S Raven Greene had a career-high 7 tackles and his second-career sack against Atlanta. … Bucs QB Tom Brady passed for 253 yards and a touchdown against 0 interceptions last week. He has 10 touchdowns against 3 interceptions in 5 career starts against Green Bay. … RB Ronald Jones had 125 scrimmage yards (106 rushing, 19 receiving) in Week 5 at Chicago, his third-career game with 100 or more rushing yards. He has 100 or more scrimmage yards in 3 of his past 4 at home. RoJo looks for his third in a row with 125 or more scrimmage yards. … WR Mike Evans had 5 catches, including a touchdown against the Bears. Evans is tied for the NFL-lead with 6 receiving touchdowns this season. Evans looks for his fourth in a row at home and seventh in row overall with a touchdown catch. … WR Chris Godwin has 70 or more receiving yards in 3 of his past 4 games at home. … TE Rob Gronkowski had a season-high 52 receiving yards in Week 5. He had 7 catches for 98 yards in his last game against Green Bay in November 2014 while playing for the Belicheats. … TE Cam Brate has a receiving touchdown in 2 of his past 3 games at home. … Rookie WR Tyler Johnson led the Bucs with 61 receiving yards last week. … LB Lavonte David aims for his third game in a row against Green Bay and fifth in a row at home with 7 or more tackles. … LB Jason Pierre Paul had a sack and a forced fumble at Chicago. He has 6 sacks in his past 4 home games. … LB Shaq Barrett has 4 sacks in his past 3 games at home. … DL Ndamukong Suh has tackles for loss in 4 of his past 5 games against Green Bay. … CB Jamel Dean had 4 passes defensed at Chicago, his fourth-career game with 4 or more pass defensed. … CB Carlton Davis led the Bucs with 7 tackles and had an interception last week. Davis has had a pick and 2 passes defensed in 3 of his past 4 games. Davis is tied for the NFL-lead with 3 interceptions in 2020. … Rookie S Antoine Winfield had a pass defensed against the Bears.
The last word: Packers quarterback Aaron Rodgers is 1-2 playing at the Den of Depression.