"They're A Team That I'm Sure Is Going To Be Playing In January"
September 29th, 2020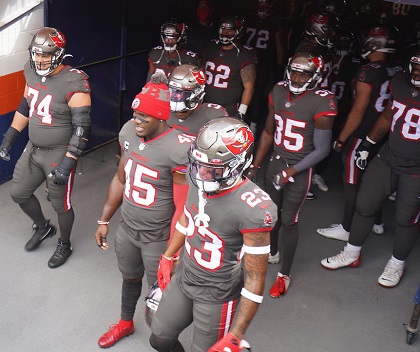 Now this Bucs endorsement comes from a very credible, no-blowhard guy who is very intimate with the Buccaneers.
Who would know Tampa Bay better than the guy who just studied them for a week, Broncos head coach Vic Fangio? The 62-year-old defensive guru guides the winless team that was beaten down at home by three scores Sunday against the Bucs.
Fangio hopped on SiriusXM NFL Radio yesterday for his weekly spot and sounded like a beaten man. Without being asked, he talked about the Bucs with great reverence.
"They're a team I'm sure is going to be playing in January," Fangio said.
Again, Joe listens to Fangio weekly and he's not the kind of guy who throws that kind of love out there freely. So Joe was impressed by Fangio going there in September. And of course, Fangio knows how good his Broncos might have been if they weren't ravaged by injuries to their best players.
NFL Radio host and former NFL safety Solomon Wilcots is in the same boat as Fangio. Wilcots was ranting about the Bucs being good and it's obvious that they're nowhere near as good as they will be later this season.
Enjoy the love, Bucs fans.