"Star Power"
September 3rd, 2020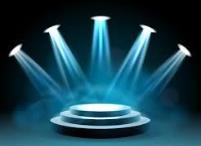 Let it be known that Tampa Bay has now become the Hollywood of the NFL.
As Joe has been reading from various NFL reporters outside the Tampa Bay area, the Bucs now are loaded with stars.
Tom Brady, Bruce Arians, Rob Gronkowski, Mike Evans, Chris Godwin, JPP, NFL sack king Shaq Barrett, Lavonte David, Ndamukong Suh, Shady McCoy, Devin White.
And now you can add Leonard Fournette to the mix.
The Bucs sort of shocked the NFL world last night when they may have put the finishing touches to the new painting of the pirate ship when they signed Fournette. Wow!
Be honest: If you would have told someone last summer the Bucs offense would be led by Brady, Gronk and Fournette, they would have hauled you off to St. Anthony's Hospital's mental ward (provided you weren't shrooming).
Joe is writing now drinking Big Storm Brewery's Key Lime Shandy to settle down and go to sleep. This is just unreal.
And just think, all of these new star players (including Tristan Wirfs) won't have to wear those ugly-arse, eyerake Jameis Winston uniforms! Not even Gronk's girlfriend wearing those jerseys (and only a jersey) could make those things look good!
Joe can only thank the powers that be at One Buc Palace. They finally quit twiddling their thumbs hoping so many players pan out and finally became aggressive and got proven players to both fill holes and to bolster strong spots.
Why did it need to take this long? Eh, Joe's not going to worry about that. Joe's is celebrating as all Bucs fans should.
There is no doubt this team in hellbent on gunning for the Super Bowl.
Look out, slimy Saints!
The offseason has brought a lot of star power to Tampa … and now Leonard Fournette in on board the #Bucs' ship, too. @nflnetwork @NFLTotalAccess pic.twitter.com/GJYRYiPSbL

— Tom Pelissero (@TomPelissero) September 3, 2020