Showtime! Contract Time!
September 13th, 2020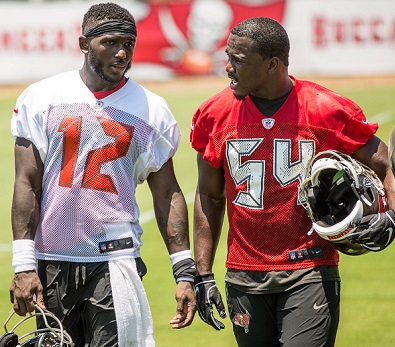 They say players typically play harder and better during a contract year.
If that's really the case, then Joe can't wait to see what comes today from two beasts of the Tampa Bay roster.
Chris Godwin and Lavonte David are two of the very best in the NFL at their respective crafts. It's undeniable. And they're both in a contract year, with Jason Licht and Bucco Bruce Arians making it very clear publicly that each is desired by the organization in a no-brainer kind of way.
Now they have to go ball out to squeeze gigantic money from the Bucs — and fans get to sit back and watch. Both these guys know that today's Drew Brees-Tom Brady matchup will get monstrous ratings across the nation. It will set a tone for how they're perceived around the league. It's not fair, but that's how the perception game is played.
The NFL won't be paying attention next week when the Bucs host the Panthers, or the following week when the Bucs head to Denver.
It's showtime right now for David and Godwin in multiple ways. Joe has a very good feeling these studs will be at the very top of their games.