Setting The Playoff Field
September 9th, 2020
BY IRA KAUFMAN
The National Football League loves to talk up the churn.
Every year, division champions are overthrown. Every year features an array of new playoff teams. There's no reason to think the 2020 season, already unique in so many ways, won't follow the pattern.
Except for New England's iron hold on the AFC East, this league doesn't believe in the status quo retaining power. And without Tom Brady, the Patriots will face a tough challenge holding off the Bills.
Change is in the air once again, and no franchise has forged a new identity more dynamically than the Buccaneers, the media darlings of the offseason. Everyone's talking about Tampa Bay's upgraded roster, so Bryan and Joel Glazer decided to check out the goods themselves on Wednesday.
They'll be in New Orleans this weekend, hoping to feast on gumbo and the imposing Saints.
As the league kicks off, here's a crystal ball to juggle through the next 17 weeks.
NFC SOUTH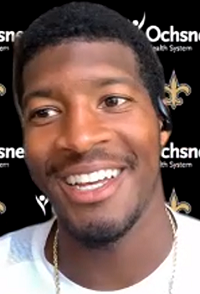 Despite a 37-11 record in the past three seasons, New Orleans hasn't cashed in during the playoffs. Veterans Emmanuel Sanders and Malcolm Jenkins are savvy additions and this defense is stout enough to complement a perennial offensive powerhouse. A fourth consecutive division title appears likely, helped by the league's premier special teams.
NFC EAST
On paper, only the Cowboys have as many playmakers as the Bucs. Dak Prescott is poised for a big season and he is surrounded by elite weapons, although the offensive line isn't what it used to be. There are concerns on defense, particularly in the secondary, but Dallas is built to win its share of shootouts.
NFC NORTH
Aaron Rodgers doesn't look like a happy camper, so the Vikings will have every opportunity to unseat the Packers. Dalvin Cook's health is a key and it's about time Kirk Cousins gets some respect as one of the NFL's better quarterbacks.
NFC WEST
The 49ers and Seahawks should stage a heck of a battle atop this division. Teams that lose the Super Bowl typically don't fare well the next season and the injury bug has already hit San Francisco hard. Russell Wilson gives Seattle a considerable edge under center and Pete Carroll always has his team ready to play.
NFC WILD CARDS
The Bucs have enough talent to win 11 games, which should be more than enough in an expanded playoff field. San Francisco's rugged defense is fast and physical while the Eagles, smartly coached, have just enough to slide into the No. 7 postseason slot.
AFC EAST
Write Bill Belichick off at your own peril. Cam Newton appears healthy and motivated while New England's defense is still stellar, despite all those missing parts. Buffalo is coming on strong, but Josh Allen remains a young quarterback learning the ropes.
AFC NORTH
Pittsburgh's defense played valiantly in 2019, almost overcoming a woeful attack. Here comes Ben Roethlisberger to the rescue, eager to prove he can still sling it with the best. Baltimore's good, but the Steelers are better.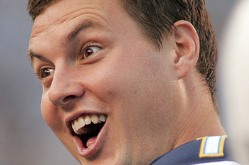 AFC SOUTH
Speaking of veteran quarterbacks with much to prove, Philip Rivers should thrive behind one of the league's elite offensive lines and a strong running game. Sorry Nashville, it's too much to expect Ryan Tannehill and Derrick Henry to match their extraordinary efficiency of 2019.
AFC WEST
The Chargers don't have a quarterback, the Broncos just lost Von Miller and the Raiders are wildly inconsistent. Towering amid the rubble are the Super Bowl champion Chiefs, led by Patrick Mahomes and all those dangerous targets. Rookie back Clyde Edwards-Helaire has a chance to be special.
AFC WILD CARDS
League MVP Lamar Jackson and the Ravens won't finish 14-2 again, but they'll have an opportunity to redeem themselves in the playoffs. Yes, Buffalo's defense is that good, and yes, the Titans still have enough to win nine games again and squeeze into the final spot.


Bill Currie Ford
813-872-5555
5815 N. Dale Mabry Hwy.
Tampa, FL 33614
BillCurrieFord.com